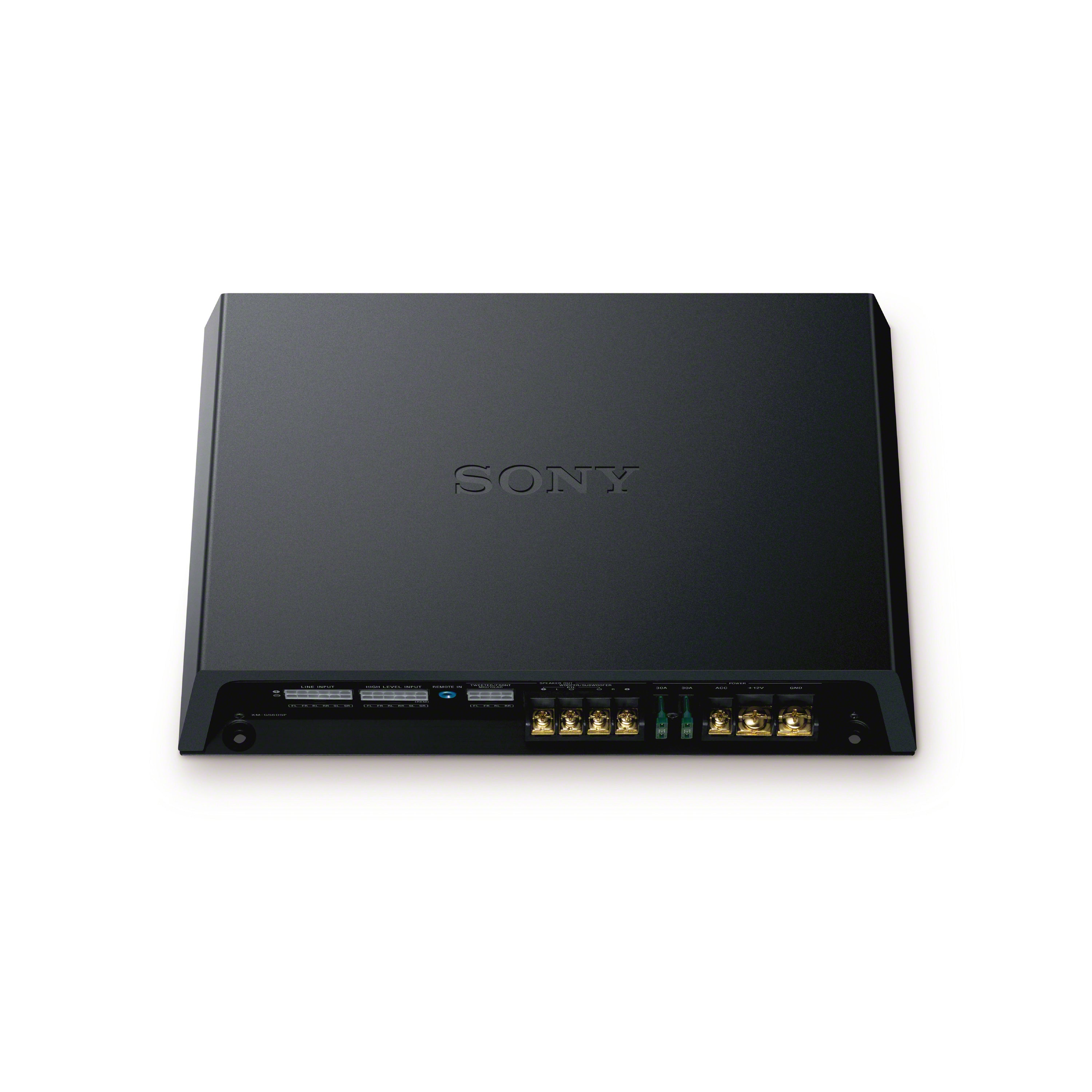 6/5 channel class-D amplifier with DSP | XM-GS6DSP
Time Alignment optimizes sound for every seat
Wherever you sit in your car, you'll be closer to some speakers than others, which affects how the music sounds. Time Alignment re-calibrates the signal so you're always in the correct sound field for a more natural listening experience.
Customization at your fingertips
Pair your smartphone with the XM-GS6DSP and take charge of the sound . Adjust equalizer and speaker settings, volume levels and fader controls from the comfort of your seat with a simple touch of your smartphone screen.
Stream the music you love
Unleash your tracks and playlists. Stream music to your car stereo from all of your favorite apps with BLUETOOTH® wireless connection.
Power meets precision
With 6 channels of class-D amplification, the XM-GS6DSP drives a variety of speaker configurations. Fill your car with 45 W x 4 (4 Ω) of clean and dynamic sound plus 600 W (2 Ω bridged) of subwoofer power. All from a compact amp, with minimal interference for audio that's crystal clear, even at its loudest.
Premium components
High-quality electrolytic capacitors at power input and output stages provide responsive bass. Premium inductors with low resistance OFC wire cut RF noise for a rich, lively sound. 
Heavy duty aluminum case
A sturdy, heat sink-integrated aluminum case protects the amp during your drive, preventing unwanted vibrations so music stays stable and true. 
Low and high pass filters
Highly customizable low and high pass filters can be applied across the system, allowing you to drive component high frequency tweeters and subwoofers, plus everything in between, all from the same amp.
Precision meets versatility
Install your amp under a seat or in the boot, then connect to your existing car radio. Select from a variety of speaker configurations to complete your new audio system, with easy set up to drive subwoofers and component speakers, as well as regular coaxial speakers.