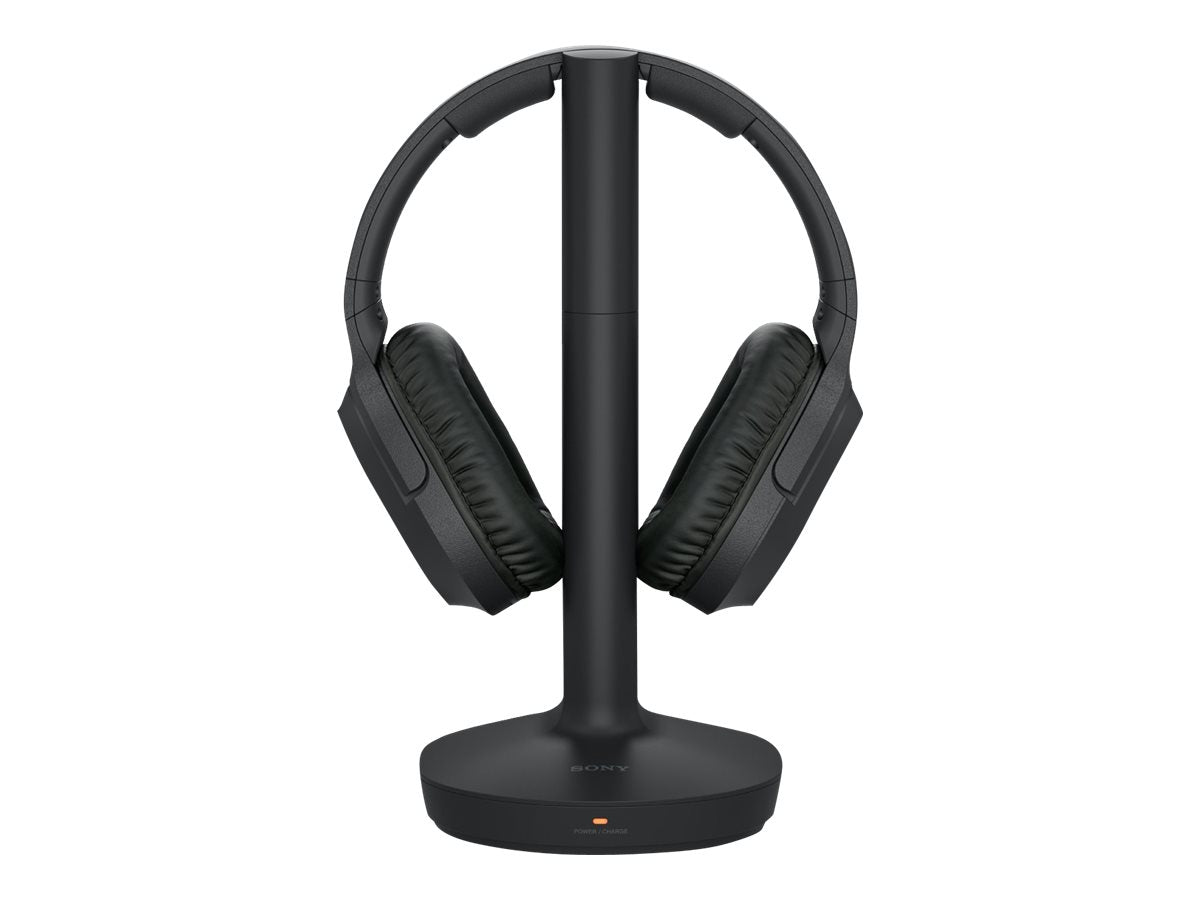 RF400 Wireless Home Theater Headphones
Zone out and tune in to uncompromised sound
Lose yourself in a world of quality sound with these home theater wireless headphones. Noise-reducing technology keeps the wireless signal free of interference from other electronic devices, so you can enjoy your favorite film, soundtrack, or game with crystal-clear sound.
Freedom to roam, throughout your home.
With a long battery life and wide reception range, you can take your favourite films and programmes with you as you wander around your home — so you'll never miss out on the action again.
Surround yourself with high-quality sound
With a closed cap design, dynamic drivers and Voice Mode button, sound quality is increased while noise and distractions from the outside world are reduced—leaving you to enjoy your entertainment in peace.
Up to 20 hours of play time
Enjoy your favorite shows, music and films without having to charge for up to 20 hours.