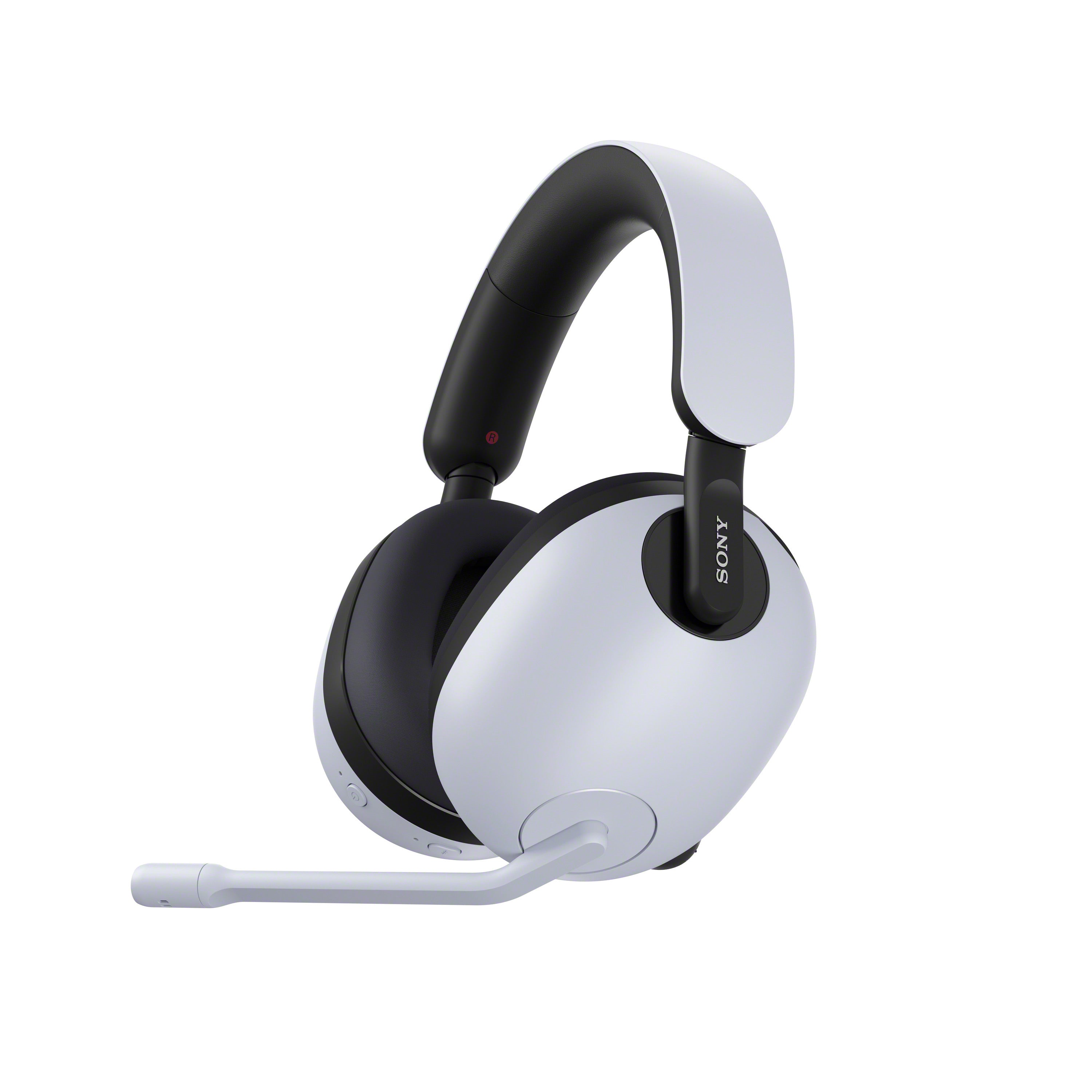 INZONE H7 Wireless Gaming Headset | WH-G700
Be the first to react with precise target detection
Hear them before they see you. With 360 Spatial Sound for Gaming and our proven hardware technology, you can detect where your opponents are and how far away. Even players hiding in shadows, or behind walls and obstacles, can't stay hidden for long.
Discover 360 Spatial Sound for gaming
Our 360 Spatial Sound for Gaming, activated by the PC software INZONE Hub, features a newly developed virtualizer for gaming that reproduces 2ch stereo audio signals in 7.1ch surround sound, as the game creators intended. Also, with the smartphone app 360 Spatial Sound Personalizer, you'll get spatial sound optimized to your ear shape for truly personalized gameplay.
Advanced technology optimizes acoustics
We've designed our INZONE H7 headset to bring your game soundtrack to life. A symmetric acoustic structure, flexible enough to comfortably fit a variety of individual head shapes and sizes, enhances sound quality and spatial acoustic precision.
Hear every gaming sound with authentic reproduction
Developed from our expertise in music headphones, the diaphragm of the INZONE H7 has a unique shape that allows it to reproduce extremely high frequency sounds with high compliance, as well as authentic low frequencies, for an immersive gaming experience.
Powerful bass frequencies
Ducts on the housing of the INZONE H7 control and optimize low frequency sound reproduction for powerful bass that makes deep sounds like explosions and engines seem incredibly real. Hear the drama and intensity of your gaming world all around you.
Game for hours in comfort
We've created the INZONE H7 to be ultra-comfortable so you can keep on playing through extended sessions. Designed to be secure and stable when worn, with minimal side pressure, this is a headset that's ready to take into action for hours on end.