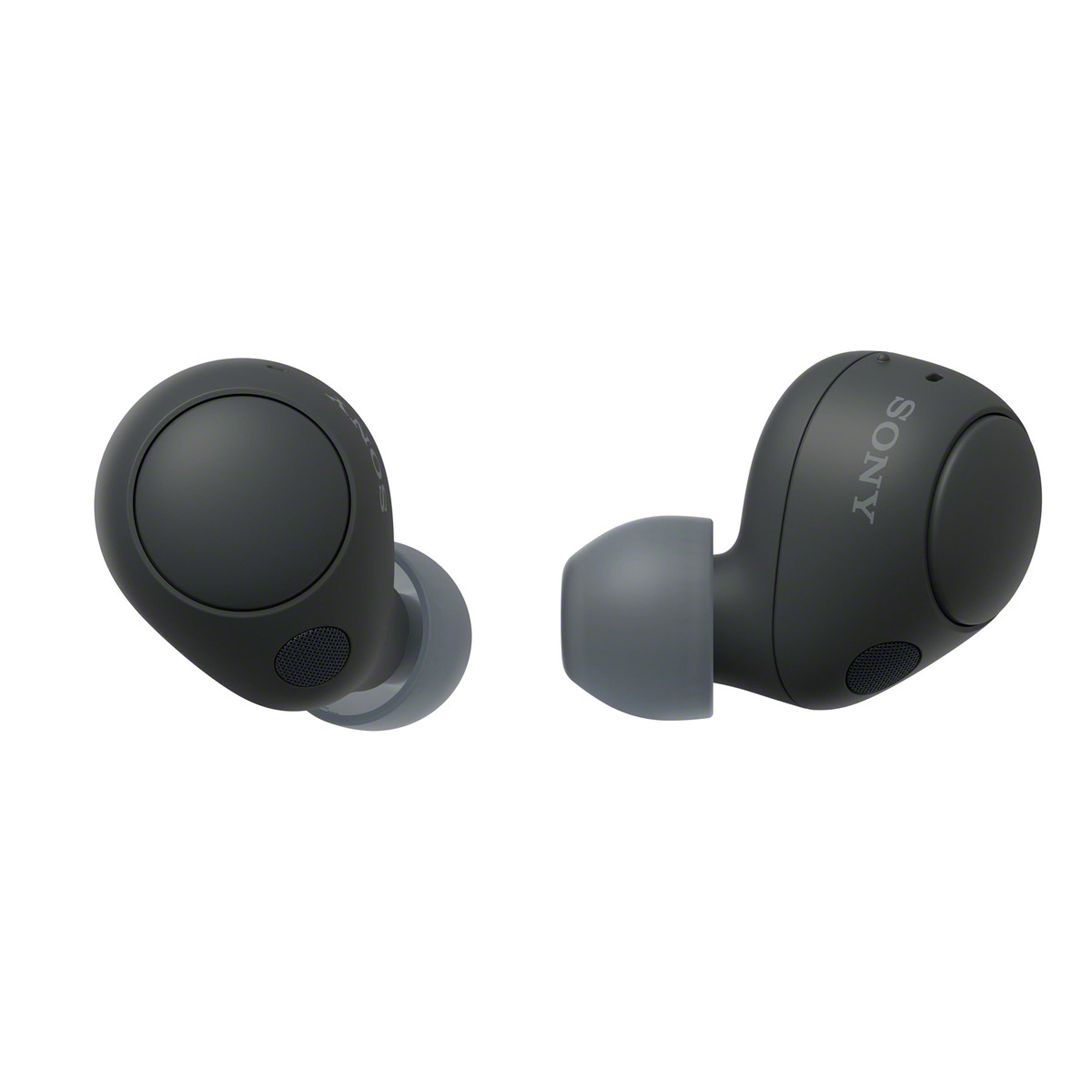 WF-C700N Truly Wireless In-Ear Headphones
A more personal music experience
Turn off your surroundings with Noise Sensor Technology and enjoy the immersive music experience.
More natural and adjustable ambient sound
In Ambient Sound mode, the WF-C700N headphones capture more of the ambient sound around you, thanks to the feedforward mics, so you can enjoy a natural listening experience while staying connected to your environment. Plus, the Sony | Headphones Connect app allows you to adjust the ambient sound in 20 levels, or use the Focus on Voice setting to chat without removing your headphones.
Adaptive Sound Control automatically adjusts to whatever you do
Adaptive Sound Control is a smart function that senses where you are and what you're doing, then adjusts ambient sound settings for the ideal listening experience. It even recognizes locations that you frequently visit, such as your workplace, the gym, or a favourite café, and switches to sound modes that suit the situation.
Ergonomic surface design
The WF-C700N headphones combine a shape that perfectly matches the human ear with an ergonomic surface design for a more stable fit. We've designed the WF-C700N utilizing extensive ear shape data collated since introducing the world's first in-ear headphones in 1982, as well as evaluation of the sensitivity of various types of ears, to ensure an ideal shape that is comfortable for many people.
An immersive sound experience
A 5 mm driver unit with a high-compliance diaphragm ensures powerful bass and clear vocal quality. Music, movies and podcasts are clearly reproduced, thanks to rich mid-range sound.
Your sound, just how you like it
Tailor sound to your personal preference. Choose from a variety of presets to match sound quality with the genre of music you're listening to. Or create and save your own presets using the EQ Custom feature on the Sony│Headphones Connect app.