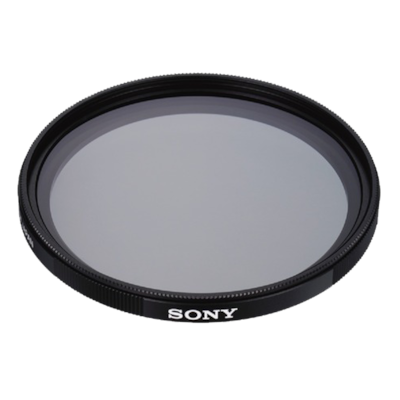 Circular PL Filter - 62mm
Shaping light to your needs
Circular polarizing filters suppress glare and reflection for optimum image quality. Effective when shooting through windows or shooting landscape that includes water or blue sky.

ZEISS® T* lens coating
Put the detail back into your photographs with this circular polarizing filter ideal for Sony α G Master lenses. The unique ZEISS® T* lens coating helps minimize reflections between the lens and the filter, while also suppressing unwanted lens flare and ghosting. The result is clearer, sharper photographs when shooting in bright conditions.

Removes haze and reflections
This filter eliminates ultraviolet rays to remove haze from outdoor shots as well as polarizing the light to remove reflections, and increase color saturation, without affecting the overall color balance.

Sony Circular Polarizer
Light rays, which are reflected, become polarized. Polarizing filters are used to select which light rays enter your camera lens. They can remove unwanted reflections from non-metallic surfaces such as water or glass and also saturate colors providing better contrast. The effect can be seen through the viewfinder and changed by rotating the filter. The filter factor varies according to how the filter is rotated and its orientation to the sun.