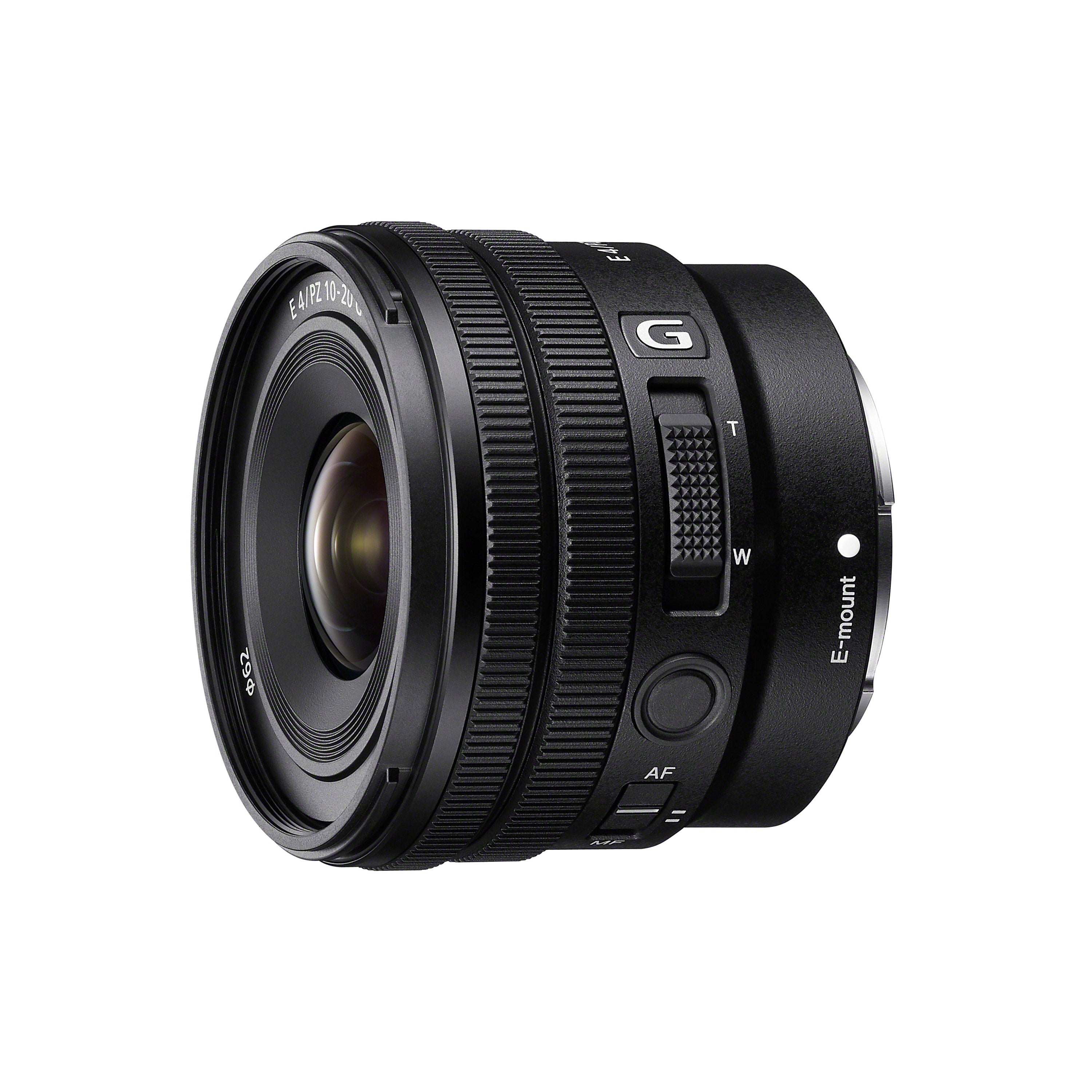 E PZ 10-20mm F4 G
The world's smallest, lightest ultra-wide-angle constant F4 APS-C power zoom lens
Just 2-1/4" long and weighing a mere 6.3 oz. (55mm, 178 g), this is the world's smallest, lightest ultra-wide-angle power zoom lens.  Thanks to internal zoom and focus, the lens does not change in length when focusing or zooming, providing a stable center of gravity that is ideal for vlogging or gimbal-mounted shooting.  The unique combination of outstanding mobility and versatile power zoom opens up creative opportunities not possible with other lenses.
Dynamic perspectives and outstanding G Lens resolution throughout the 10-20mm zoom range
Dynamic, ultra-wide perspectives with outstanding resolution across the frame are assured with three aspherical elements to suppress field curvature and astigmatism that can be problematic in wide angle lenses.  Two ED (Extra-low Dispersion) elements and an ED aspherical element contributes to outstanding image-wide resolution throughout the 10-20 mm zoom range (35mm full-frame eq 15-30 mm)
Power zoom with variable speed lever, responsive operation and control
A new electronic power zoom system instantly converts zoom ring control to change in focal length, so the creator's intent is faithfully captured.  Precise changes in angle of view can be easily achieved, providing extra capability for visual expression. A zoom lever with continuously variable zoom speed makes it easy to execute super-slow constant-speed zooms and perform other operations that are difficult with manual zoom.  Power zoom minimizes camera shake that can occur when operating a zoom ring so that even solo shooters can produce smooth, stable movie sequences.
Fast, precise, quiet AF and excellent response
Two linear motors ensure fast, quiet, low vibration autofocus that can smoothly track subjects when shooting high frame rate movies and reliably follow fast-moving subjects when shooting stills continuously at high speed.  Focus is especially critical when shooting rate 4K or 8K movies, which this lens handles with ease.
Reduced focus breathing and shift while zooming for refined movie imagery
Advanced lens technology reduces focus breathing as well as focus and axial shift when zooming so that high quality images and movies can be easily captured. This lens also supports the breathing compensation function provided by compatible alpha cameras, further reducing unwanted angle of view shifts during focusing for smooth, high-quality movie footage.