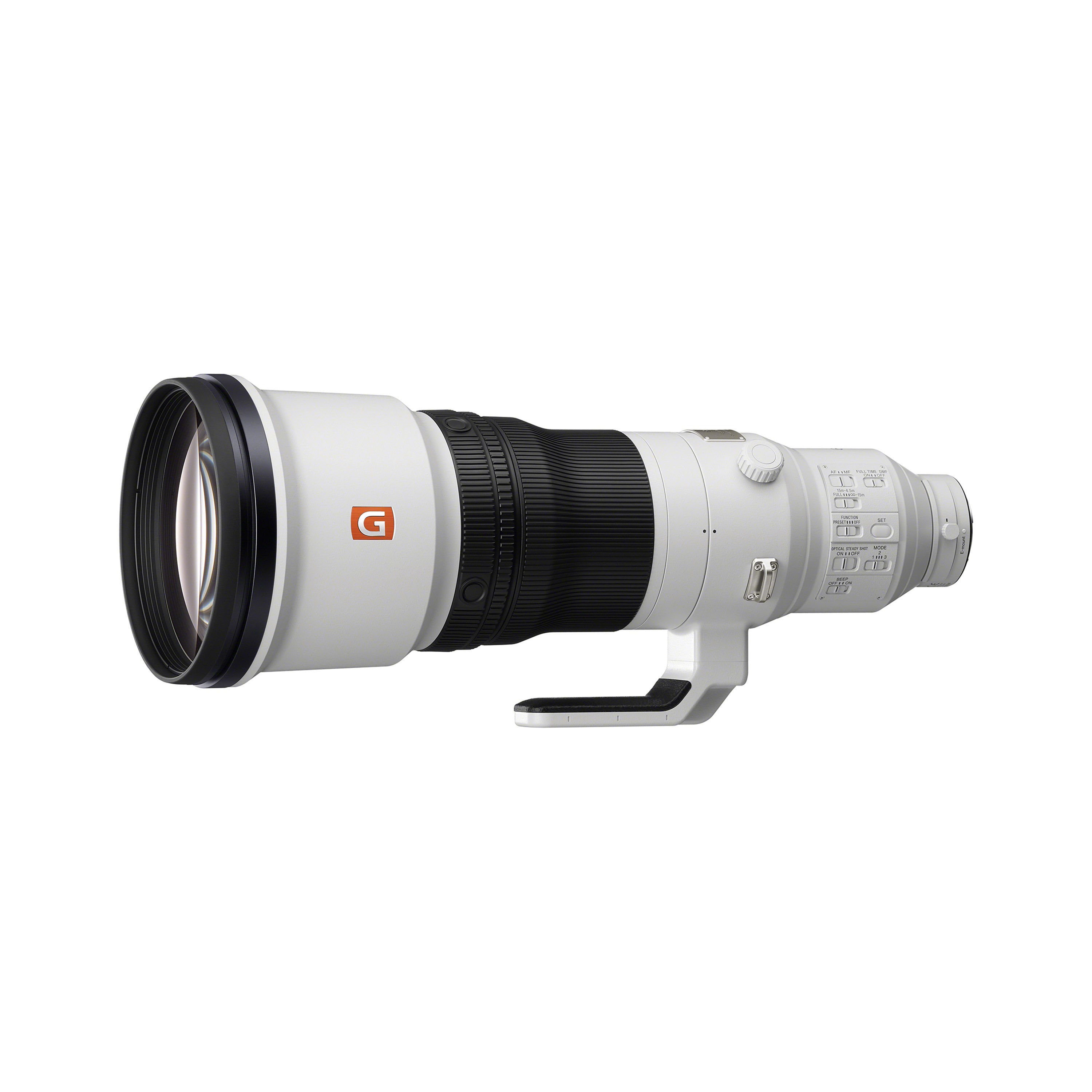 FE 600mm F4 GM OSS
Please contact a member of our team for special order instructions.
600-mm F4 G Master super-telephoto lens
Fast autofocus plus stunning G Master resolution and gorgeous bokeh in a lightweight, well-balanced, mobile lens. Sony's original XA lens and XD linear motor technologies contribute to peak optical and mechanical performance, making it possible to capture dynamic, eye-catching images from afar. Ideal for sports, news, and nature photography.
XD Motors for fast, precise, tenacious AF
Two XD (extreme dynamic) linear motors provide fast, precise AF and reliable tracking, bringing out the best in modern camera bodies and effortlessly maintaining accurate focus on fast-moving sports and wildlife subjects. A new control algorithm contributes to fast, quiet positioning of the large focus group with minimum delay and vibration.
Large XA element enhances image quality
An exacting G Master optical design maintains extremely high contrast right out to the image edges. A newly developed large XA (extreme aspherical) element and three fluorite elements suppress the chromatic aberration that can be problematic in telephoto lenses, achieving stunning resolution and detail throughout the image area.
Gorgeous G Master bokeh
In addition to including a new large-aperture XA (extreme aspherical) element with extremely high surface precision, each lens is individually calibrated to control spherical aberration, so that gorgeous G Master bokeh is ideally balanced with high resolution. An 11-blade circular aperture further adds to the beauty of the lens's smooth bokeh.
Extra reach with 1.4x/2.0x teleconverters
Optional high-performance 1.4x and 2.0x teleconverters are available. The 2.0x teleconverter extends the focal length of the lens to 1,200 mm (1,800 mm on an APS-C body) with F8 maximum aperture, while maintaining outstanding optical quality, as well as AF speed and precision.
Flare-resistant for superior clarity
Sony's original Nano AR Coating, flocking on critical interior surfaces, and other design refinements minimize internal reflections so that the lens is highly resistant to flare and ghosting, which can degrade image clarity. Rendering is crisp and clear even in difficult light. (1. Nano AR coating / 2. Glass / 3. Transmitted light)
Light and well-balanced for easy shooting
A low weight of just 6.70 lb and sublime balance make it possible to take full advantage of outstanding optical performance even when shooting handheld or on a monopod, all thanks to technology inherited from the SEL400F28GM. With a compact, lightweight E-mount body, the center of gravity is ideally located for smooth, precise panning. 
Dust- and moisture-resistant design
A dust-resistant and moisture-resistant design provides the reliability needed for outdoor use in challenging conditions.
Rigid magnesium alloy barrel components
A high-rigidity magnesium alloy used for the lens barrel exterior, tripod mount, and critical interior components provides the dual benefits of outstanding durability and reduced weight — both are advantages when shooting in challenging situations and environments.
Fluorine front-element coating
The front lens element features a fluorine coating that repels water, oil, and other contaminants, while making it easier to wipe off any contaminants or fingerprints that do become attached to the lens surface.
Lightweight carbon fiber lens hood
This lightweight, durable carbon fiber lens hood also features a flocked interior that maximizes its effectiveness at blocking unwanted light that can degrade image quality.
Rigid, durable mount design
Designed to withstand the rigors of professional use, the number of screws used to attach the mount has been increased, and other refinements have been applied to ensure maximum rigidity and reliability.
Trunk-style dedicated hard case
A specially designed trunk-style carrying case protects the lens from shock and vibration during transportation.
Full-time DMF
When the FULL TIME DMF switch is ON, manual focus is automatically engaged when the focus ring is operated, even in the AF-C mode. This capability can be used to correct focus when autofocus targets the wrong subject, for example. It is also a great way to refine focus after initial autofocus when shutter button half-press autofocus is disengaged.