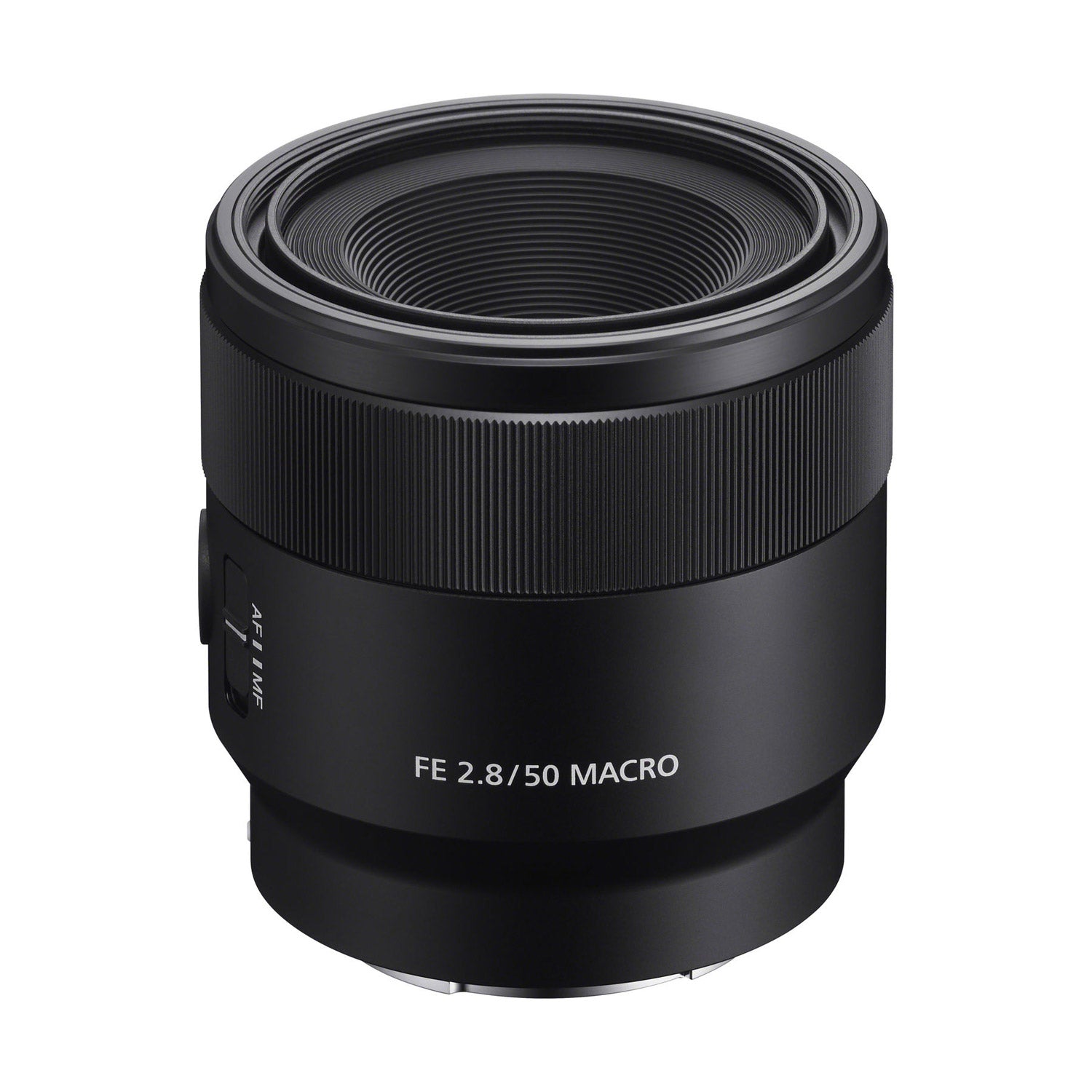 FE 50mm F2.8 Macro
A perfect macro prime for everyday use
This versatile 50 mm "normal" macro prime lens for full-frame sensors is ideal for everyday photography as well as capturing impressive 1:1 macro images. You can get as close as 16 centimetres from the subject while the normal angle of view makes it possible to include background elements for added creative freedom. Controls and operation are optimized for easy, efficient close-up shooting.
Get close for spectacular macro
With a minimum focusing distance of 16 centimetres you can get close enough for truly imposing life-size shots. There is less need to move the entire camera to find a usable shooting distance, so it is easy to shoot tabletop subjects without having to leave your seat and move around. This is an extremely useful lens for everyday situations.
Excellent image-wide sharpness and bokeh
A high-performance optical design that includes an ED glass element minimizes chromatic aberration, even when shooting close, contributing to outstanding corner-to-corner sharpness. Out-of-focus backgrounds are beautiful too, with a circular aperture mechanism helping to produce smooth, natural-looking bokeh that can make your subjects stand out.