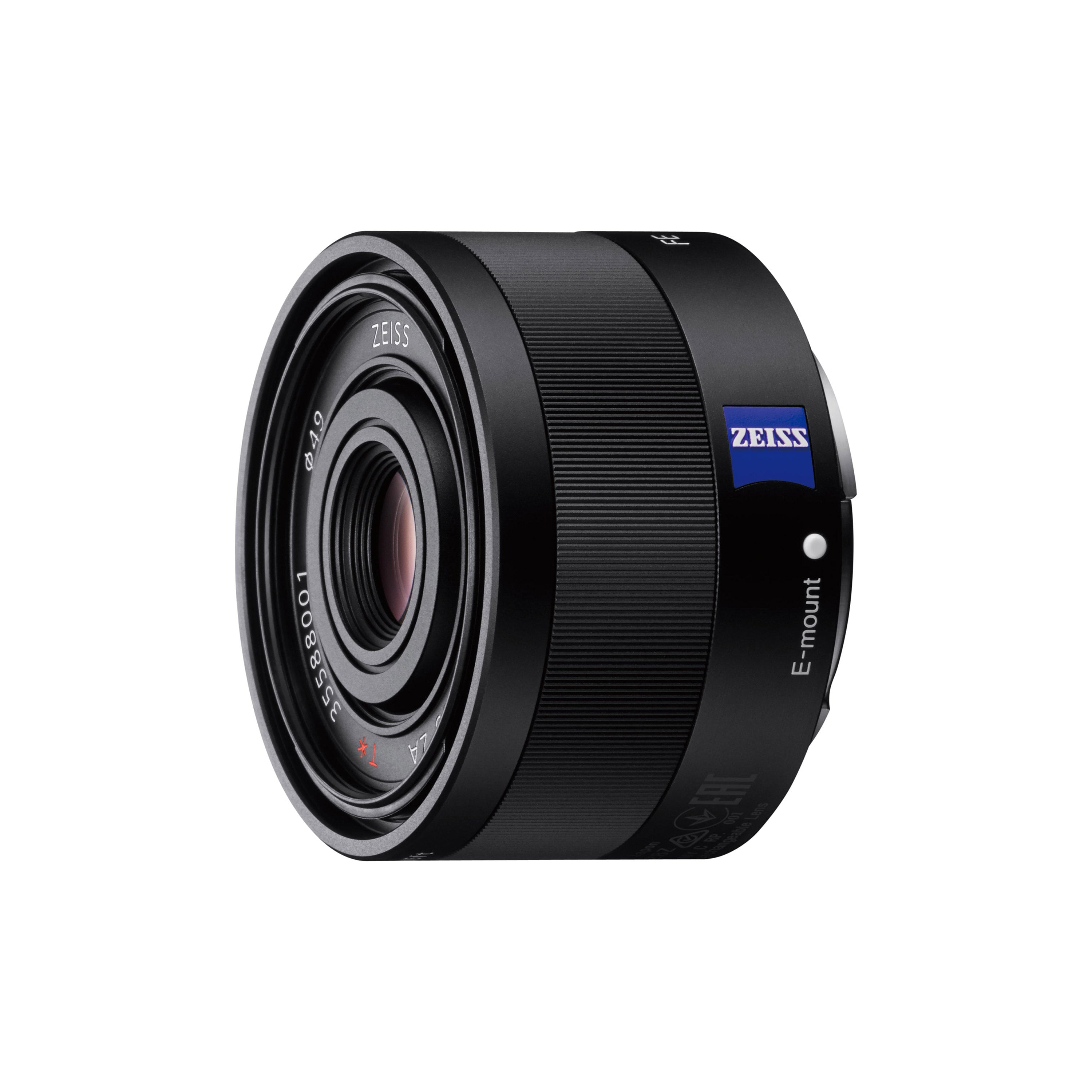 Sonnar T* FE 35mm F2.8 ZA
Perfect performance for the α7 series
The handling and convenience of this compact 35mm lens are enhanced by an internal focus mechanism that keeps its length constant during focusing. Lightweight design further augments portability as well as handling. All of this plus outstanding ZEISS resolution and contrast make this lens an ideal match for full-frame α7 series bodies.

ZEISS resolution from corner to corner
Outstanding resolution and contrast are the key features of this lens. Three double-sided aspherical elements effectively control spherical aberration, while extensive application of the ZEISS T* coating not only minimizes flare and ghosting for natural colour reproduction, but is instrumental in achieving impressive contrast as well.

Beautiful bokeh and low light performance
A maximum aperture of F2.8 facilitates shooting in a wide range of lighting conditions, with consistent image quality at all apertures. Bright lenses are often large, but a new focus lens group design allows a large maximum aperture in a compact lens. A circular aperture design contributes to gorgeous bokeh for smoothly defocused backgrounds.

Shoot with confidence anywhere
Some of the most exciting images are captured in challenging environments. A dust and moisture resistant design means that the lens will continue to perform reliably in moderately wet or dusty conditions, so you can shoot with confidence wherever those great shots are found.

Outstanding colour and contrast
The ZEISS T* coating is an important contributing factor, effectively suppressing spurious reflections that can degrade overall image quality. Flare and ghosting are reduced for enhanced colour and contrast that give images a deep, three-dimensional feel.

7-bladed circular aperture
The 7-blade circular makes it possible to achieve smoother, more natural defocusing in your images. Get creative with artistic blurring or 'bokeh' – and greater control over the depth of field.

Supplied dedicated hood matches the lens' compact form
The supplied ALC-SH129 is a cap type lens hood. This design is a perfect match for the compact lens barrel, contributing to both portability and protection. A filter thread is provided in the lens hood itself, allowing 40.5mm filters to be attached while the lens hood is in use.