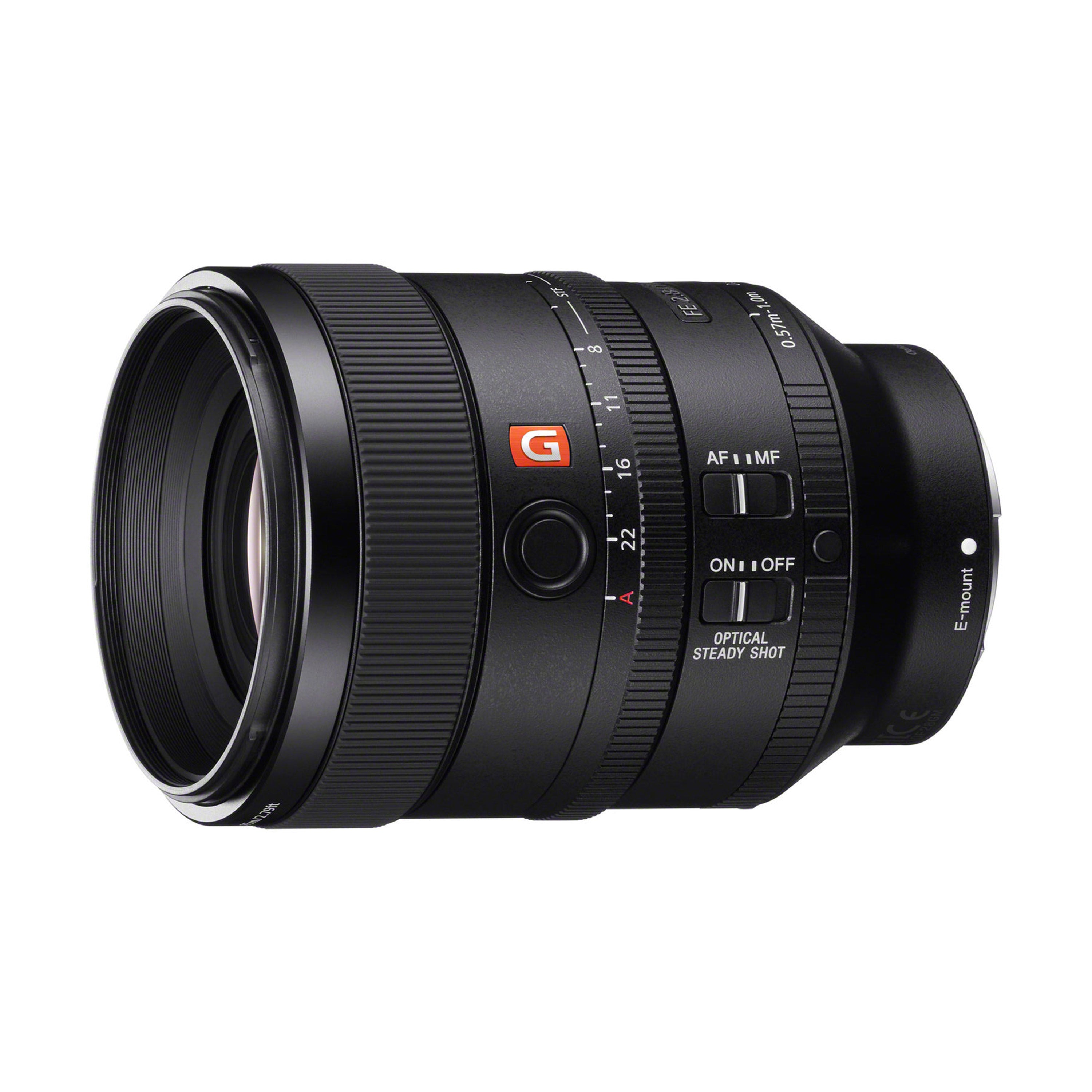 FE 100mm F2.8 STF GM OSS
Premium G Master series Mid-range telephoto prime
Optical apodization (APD) element for magnificent bokeh
Nano AR coating for outstanding clarity
Direct Drive SSM (DDSSM) for quiet, highly precise focus lens control
Dust- and moisture-resistant design
Exemplary G Master resolution and bokeh
A fitting addition to the G Master series, this lens combines extraordinary resolution and breathtakingly soft, smooth bokeh that ideally sets off the in-focus subject. The optical design, featuring an innovative optical apodization element and new 11-blade aperture, achieves consistently high performance throughout the image area. 
Resolution true to the G Master name
With spherical aberration compensation, ED (Extra-low Dispersion) glass, and aspherical elements, this lens boasts extreme resolution and sharpness that fulfill the demanding 50 lines per millimeter MTF requirement that is a basis for G Master optical design. That sharpness extends throughout image area.
Outstanding clarity and contrast
Sony's original Nano AR Coating suppresses spurious reflections that can cause flare and ghosting, particularly in backlit situations. The result is consistently high contrast and clarity with deep blacks in the widest possible range of photographic situations. (1. Nano AR Coating / 2. Glass / 3. Transmitted light)
Bokeh doesn't get better than this
Specifically designed to produce extraordinarily smooth, natural bokeh, this lens features a unique optical apodization (APD) element, a newly designed 11-blade circular aperture, and minimal highlight distortion at the image periphery. Each lens is individually fine-tuned to ensure that the highest G Master standards are realized.
Apodization for unbeatable bokeh
An optical APD element is a special type of filter that exhibits gradually decreasing light transmission towards its periphery. It attenuates the edges of point images, resulting in exceptionally smooth, beautiful bokeh in both background and foreground areas with an absolute minimum of double-edge effects.
Beautiful peripheral highlights
In keeping with this lens's emphasis on bokeh, it has been designed to minimize vignetting that can distort highlight geometry at the image periphery. Point light sources are reproduced with consistently circular bokeh throughout the image, so that sunlight filtering through or reflecting off leaves, for example, is rendered with serene elegance.
11 blades enhance bokeh beauty
Sony's original circular aperture design has been improved with 11 blades for even greater circularity. Design and materials have been revised to ensure that an almost round aperture shape is maintained whether open or stopped down, and strict circularity standards are applied to ensure that the full beauty of STF bokeh is achieved without compromise.
Get close and explore the details
Because one of the main features of this lens is bokeh, it has been provided with a macro ring switch that extends the lens's range into the macro region where bokeh can be used to great effect. The macro mode provides 1.87 ft (0.57 m) minimum focus with 0.25x maximum magnification, with no compromise in resolution performance.
AF that lets you concentrate on creating
A DDSSM (Direct Drive SSM) focus drive system provides fast, precise, quiet autofocus. Fast, unobtrusive AF performance allows the user to concentrate fully on capturing superlative stills or movies. This lens supports both contrast AF and focal plane phase detection AF, making it an ideal match for modern high-performance Sony camera bodies.
Advanced actuators for speed and precision
DDSSM (Direct Drive SSM) employs an original Sony piezoelectric motor to directly drive the focus ring. High braking precision means that the focus ring is precisely controlled for the highest possible focus accuracy. It's quiet too, making it ideal for shooting wildlife as well as movies. Manual focus is also smooth and responsive.
Clear, blur-free images without a tripod
Optical SteadyShot image stabilization is built in, making it possible to achieve maximum subject sharpness with the lower shutter speeds. Image stabilization in a 100-mm mid-range telephoto lens is an advantage for professionals and amateurs alike. Second-generation α7 bodies additionally provide in-body 5-axis stabilization.
Professional handling and control
Other advanced features that enhance operation for still photography and moviemaking include an aperture ring , switchable aperture ring click stops, a Focus Hold button, an AF/MF focus select switch, and a wide focus ring for sure, comfortable control.
High reliability in harsh conditions
In addition to a rubber seal ring at the mount, the overall design of this lens is dust and moisture resistant for extra protection and reliable operation in challenging environments. Shoot with confidence in light rain or windy conditions.