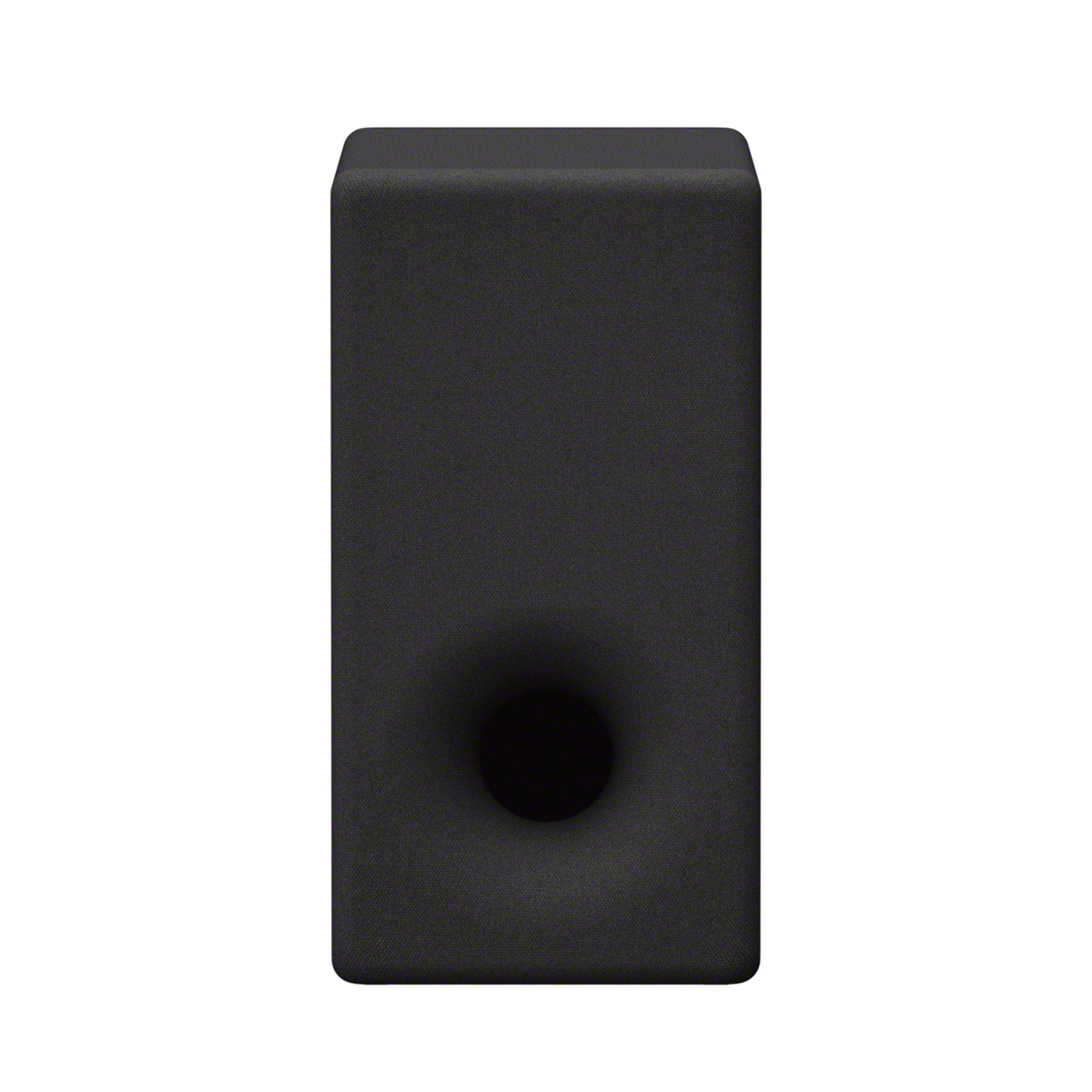 SA-SW3 Wireless Subwoofer for HT-A9/A7000
Add deep, rich sound to your HT-A9/A7000 soundbar
The SA-SW3 subwoofer is designed to pair to HT-A9 Home Theater System and HT-A7000 soundbar to further the immersive sound experience
Direct wireless connection
Free of wires for ease of use and peace of mind. The SA-SW3 wireless subwoofer makes a Bluetooth connection with the HT-A9 Home Theater System and HT-A7000 soundbar so that the subwoofer can be placed in the most desirable locations without the hassle or worry that long, winding wires bring.
Σ Magnetic Circuit for deep, powerful bass
The Σ Magnetic Circuit enables deep powerful bass by maximizing the magnetic force that drives the voice coil. Separated Notch Edge improves vertical amplitude symmetry, resulting in clear sound quality.
Add depth and power with 200W, 16L total power output
Add 200W, 16L total power to your sound set up to experience stronger, more impactful audio.
Omnidirectional Block Design
Sophisticated round edges represent a single solid block of room-filling sound. The rich materials and minimalist design fits seamlessly into any living room environment.
Set up in seconds
Since the SA-SW3 wireless subwoofer is built specifically for use with the Sony HT-A9 Home Theater System and HT-A7000 soundbar, setup is quick and easy. Simply power up and connect to supported soundbar.