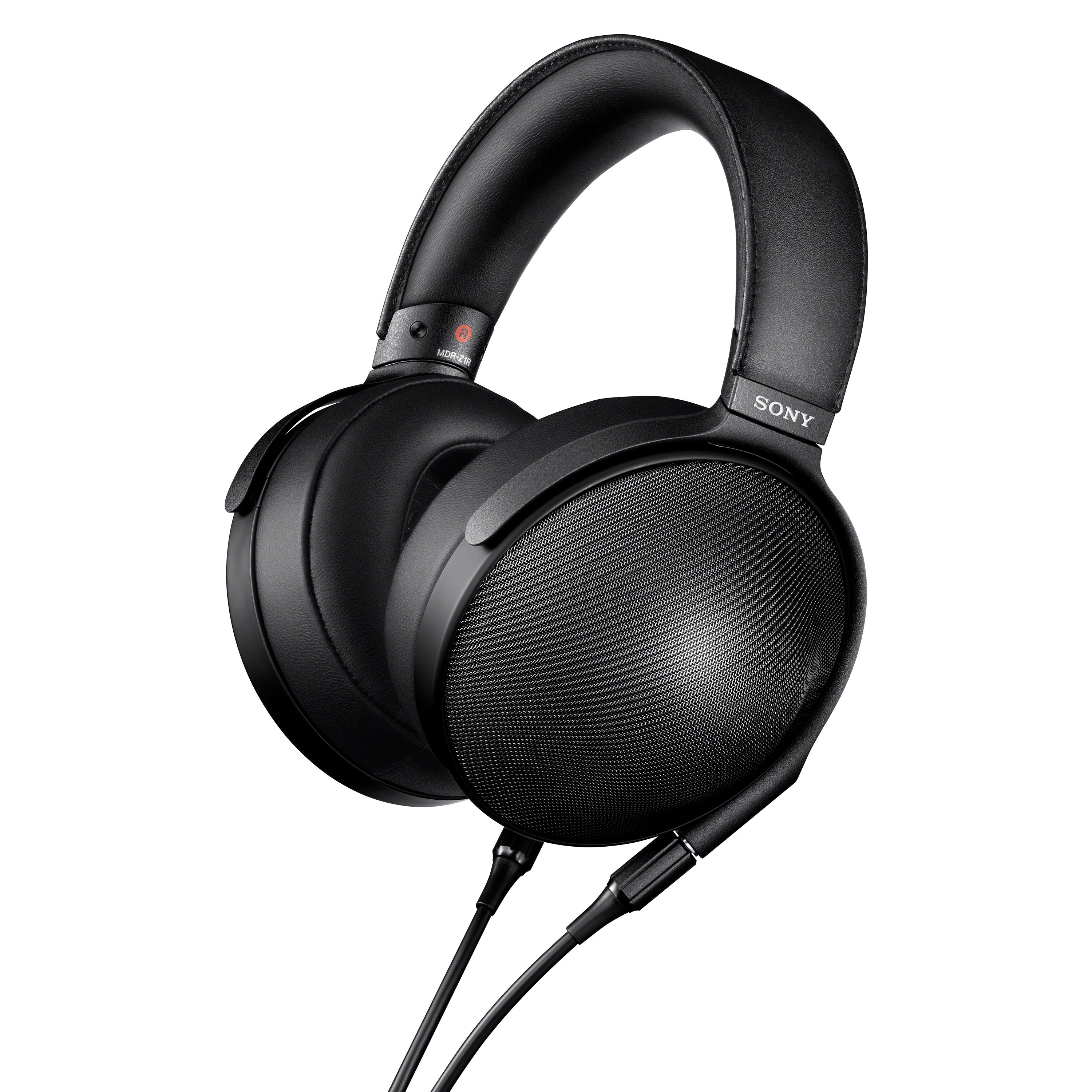 Z1R Premium Headphones
Every note, every nuance.
The newly developed diaphragm with magnesium dome and liquid crystal polymer edge enables up to 120 kHz playback in High Resolution Audio. The result is unparalleled sound purity and precision.

Pure sound, no added noise
Filtering out the unnecessary with resonance-free housing. A special acoustic filter controls the air resistance and eliminates any reverberations produced by driver movement, so that only clean, crisp frequencies get through. 

Ergonomic sheepskin earpads 
The ergonomically crafted headphones are designed to comfortably encase your head in sound, preventing any from leaking and effectively delivering powerful lows. The genuine sheepskin ear pads cushion your ears in luxurious softness. 

Enfolding design structure
The enfolding design is tailored to wrap around the ear, sealing music in and keeping distractions out. Acoustics are reflected back towards your ears for the subtlest of sounds.

Titanium & leather headband 
Flexible and light, yet durable, for a more natural over-ear fit. Beta titanium has high elasticity, which will return to its original shape even when bent. Genuine leather adds sturdiness and comfort.

Long-wear comfort optimized
The titanium alloy headband is both flexible and light, for all-day wearing. You'll barely know they're there.

Aluminium-coated LCP edge diaphragm with magnesium dome for greater precision
The magnesium dome diaphragm propagates vibrations generated from the voice coil to the dome part, and achieves reproduction of sound in the super-high frequency range. The combination of multiple high internal loss materials leads to less sound colouration and clear sound.

Hard case for storage
The headphones and accompanying cables come presented in a stylish storage case, with separated compartments and a luxury satin lining. 

Φ4.4-mm balanced connection cable
The newly developed Φ4.4-mm balanced connection cable separates left and right sound signals, while minimizing signal transmission loss and resulting sound deterioration. The result is smoother high frequencies and superior sound quality.

Silver-coated oxygen-free copper
The MDR-Z1R uses silver-coated oxygen-free copper cables, designed to minimize resistance and signal-transmission loss. The result is less sound degradation, finer detail and smoother treble sounds. 

Expertly crafted in Japan
Sony products made in Japan are synonymous with absolute quality and performance, and the MDR-Z1R headphones are no exception. They are lovingly crafted with only the finest components and manufacturing techniques, resulting in exceptional sound quality.

TA-ZH1ES compatible for ultimate sound
Do your headphones and your music justice with the TA-ZH1ES Signature Series stationary amp, the world's first to feature an innovative analog feed-forward full digital amplifier for purer, more responsive sound. It supports PCM 32-bit/384-kHz and DSD 11.2-MHz sound formats, as well as balanced and unbalanced connections.