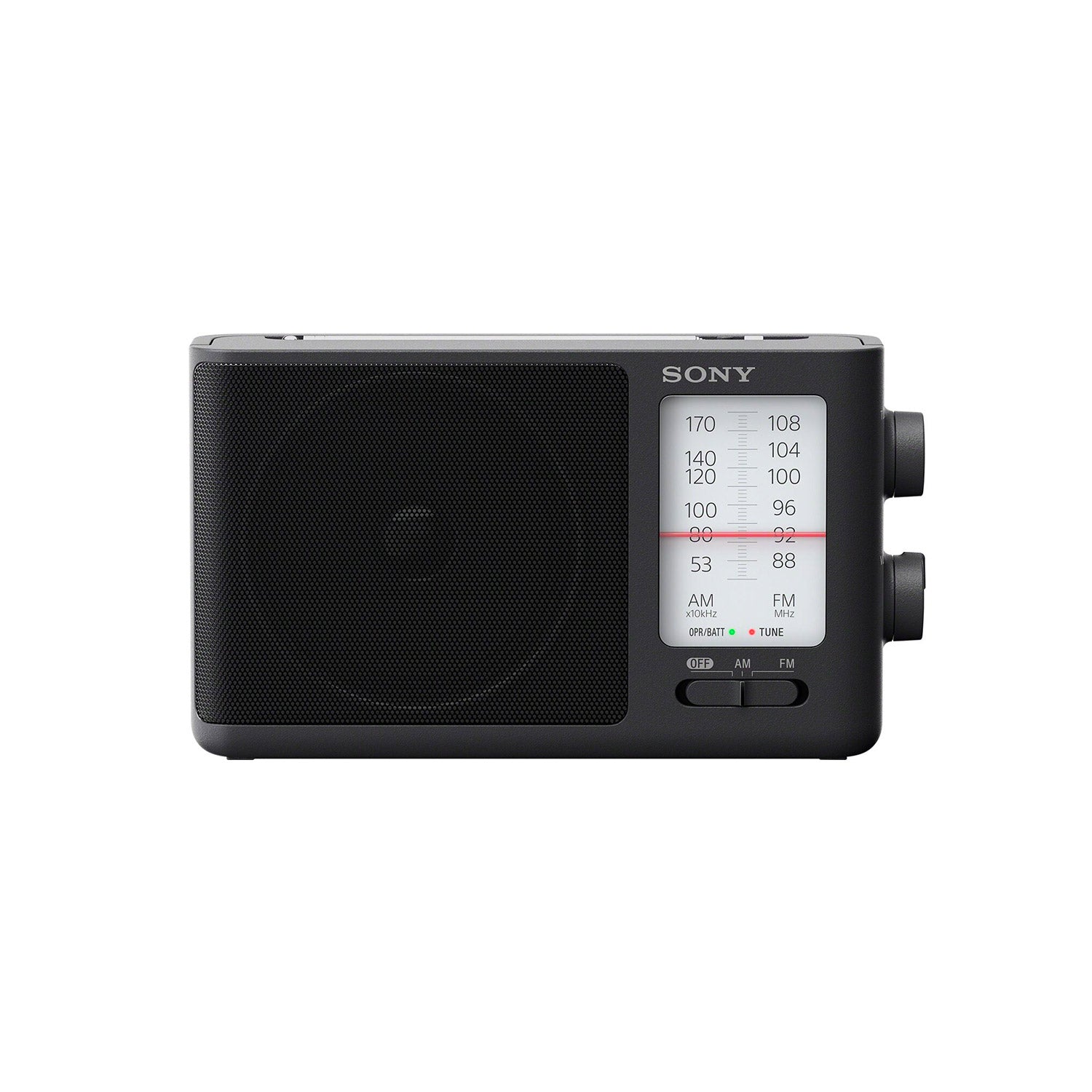 Analogue Tuning Portable FM/AM Radio
Big sound
Enjoy big sound for all your favourite stations with a powerful monaural speaker.
Simple operation
Easily tune in to FM and AM radio stations with simple analogue tuning.
Battery or AC power
Listen wirelessly with 3 x AA batteries, or plug in using the supplied AC adapter.