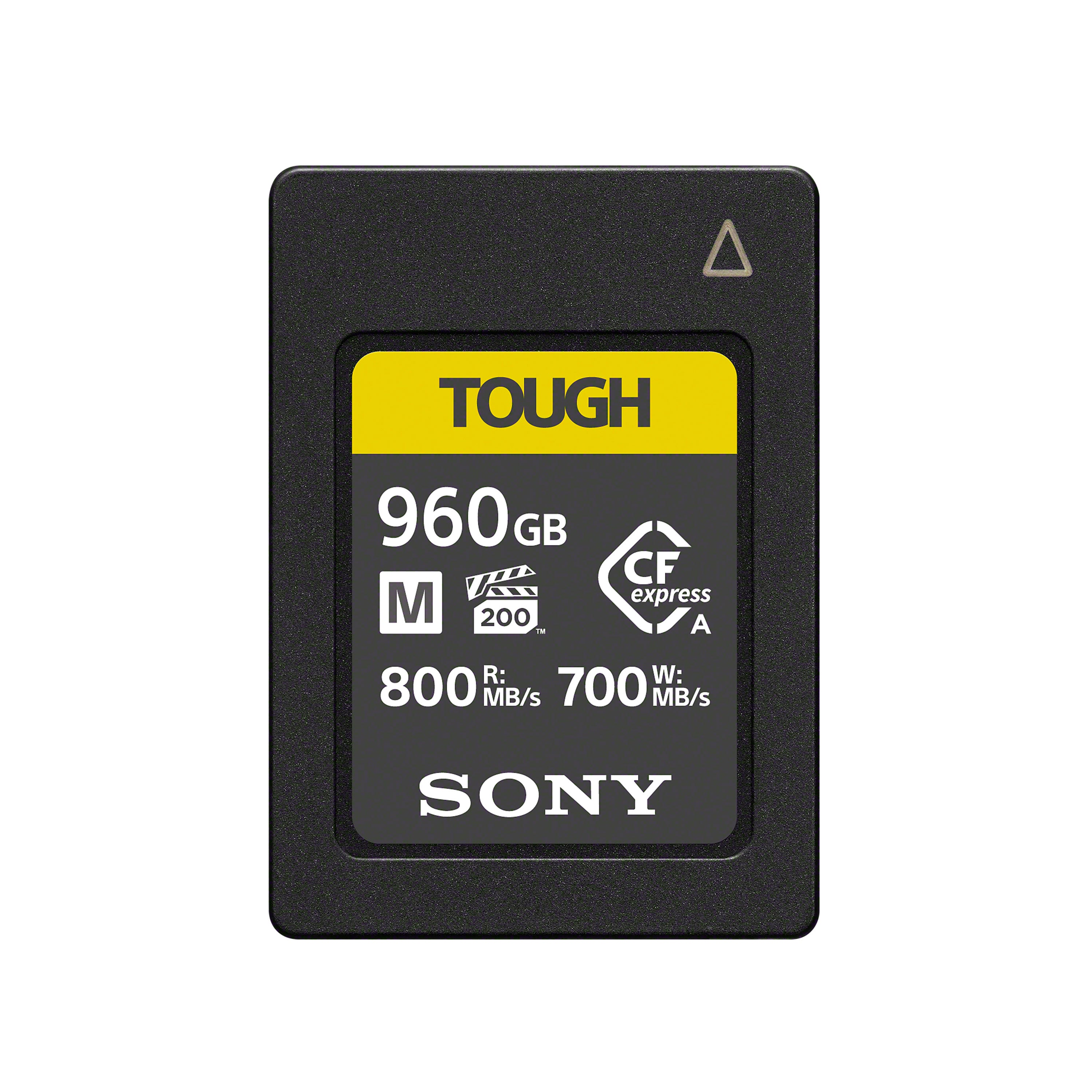 CFexpress Type A M-Series Memory Card
High speed performance
Sony CFexpress Type A memory cards are designed for professional photographers, videographers and enthusiasts looking to super-charge their workflow with unrivalled speed and reliability. Ultra-high speed performance (up to 800MB/s read and 700MB/s write) is efficiently packed in the compact and durable body, to help you get the most from the latest high-end cameras.
Dependable videography
Sony CFexpress Type A cards are optimized for continuous, high-bandwidth data writing, making them ideal for professional high-bitrate video recording, such as 4K 120p, where dependability is critical. For extra reassurance and video recording stability they also carry the VPG (Video Performance Guarantee) 200.
Rapid response photography
Dramatically expand your photographic possibilities, with uncompressed continuous RAW shooting for fast-moving action such as motor sports and wildlife. Writing speeds of up to 700MB/s ensure ultra-fast camera buffer clearance for responsive, continuous shooting.
New standard for compact storage
CFexpress Type A cards are a new standard for compact, high-performance storage. Despite being smaller than a conventional SD card, their PCIe Gen3 interface offers ultra-fast data transfer. It is an ideal storage medium for the future of compact, high-bitrate video and still cameras.
Work faster, be more productive
CFexpress Type A memory cards open up worlds of opportunity for professionals. Handling high-resolution files and high-speed recordings in a small but rugged format, it's perfect for speeding up workflows and improving productivity, allowing you to have more time available for creative work.