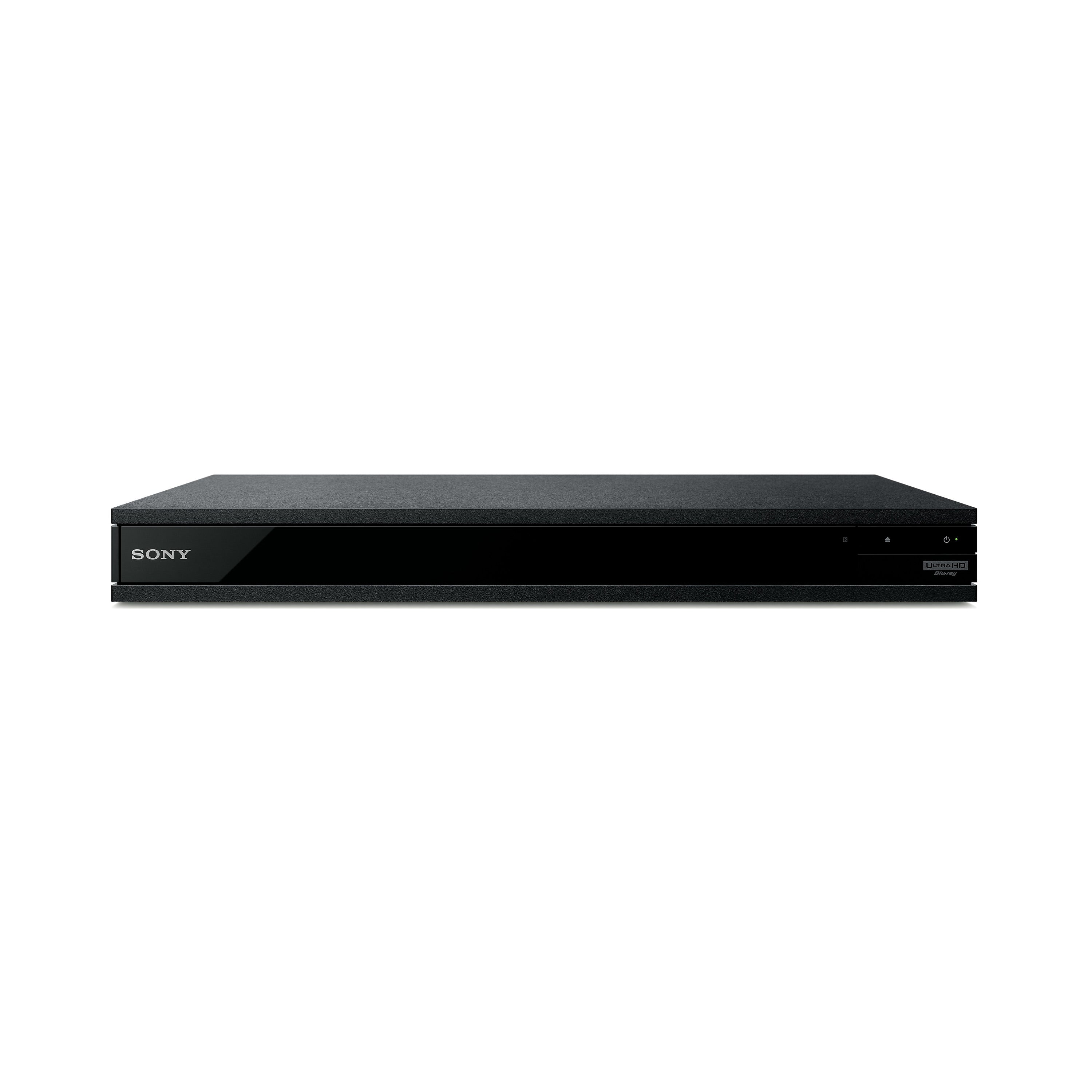 4K Ultra HD Blu-ray™ Player with Dolby Atmos®, HDR and Wi-Fi for Streaming Video | UBP-X800M2
Get closer to reality with 4K Ultra HD Blu-ray
Find yourself at the heart of every movie and series. 4K Ultra HD Blu-ray™ shows everything in finer detail than ever before, so you feel like you're seeing the real thing.
Discover new depths of realism with 4K High Dynamic Range
Go deeper into the detail with High Dynamic Range (HDR). Combined with the clarity of 4K, HDR brings previously hidden areas alive with new brightness, shades and colors.
Dolby vision™
Bring scenes to life with striking highlights, deeper darks, and vibrant colors. Dolby Vision™ is an HDR solution that creates an immersive, engaging cinematic experience in your home. 
HDR vs SDR
HDR signals contain up to 100x the brightness of a standard (SDR) signal, massively increasing peak brightness while retaining deep and highly detailed blacks, for an entirely new viewing experience.
All the colors in nature
Support for the new BT.2020 color spaces means access to a much wider range of colors than conventional TV signals offer. This ultra-wide color space means content creators can deliver much more saturated and realistic color, from deep aquatic blues to natural greens and vibrant reds.
Sound that takes you to another place: Dolby Atmos® and DTS:X
Listen as lightning cracks, sirens wail, and car horns blare all around you in startling clarity with Dolby Atmos® and DTS:X, the leading audio codecs favored by cinemas everywhere. 
Dolby Atmos™
Dolby Atmos treats sounds as separate objects, releasing them from typical channels to move freely around and even above you, for deeply immersive surround sound.
DTS:X
DTS:X can create an unlimited number of audio objects which adapt to your speakers in real time, to get the biggest impact out of every movie soundtrack.
DSEE HX
Upscale the frequency and dynamic range of MP3s and other compressed music—and even your CDs—to near high-resolution quality, so you can get the full experience of the original recording.
A match made in home theater
Pair the UBP-X800M2 with the STR-DN1080 receiver for the ultimate home entertainment experience. From the stylish, coordinated design through to the enhanced picture and sound quality, the beauty's in the detail.
Get the best out of every track
Like going from HD video to 4K, High-Resolution Audio tracks are far higher quality than MP3s and even CDs, letting you hear every breath, every drumbeat, every note.
Sony unique chassis
Our unique frame-and-beam chassis offers a rigid structure to eliminate micro-vibrations, as well as effective electrical shielding, so all you experience is the highest sound and picture quality.
Play anything
The UBP-X800M2's playing power goes far beyond 4K UHD Blu-ray discs. You can watch, listen to, and stream almost anything you like – including most High-Definition video and High-Resolution Audio formats, and a host of popular streaming services.