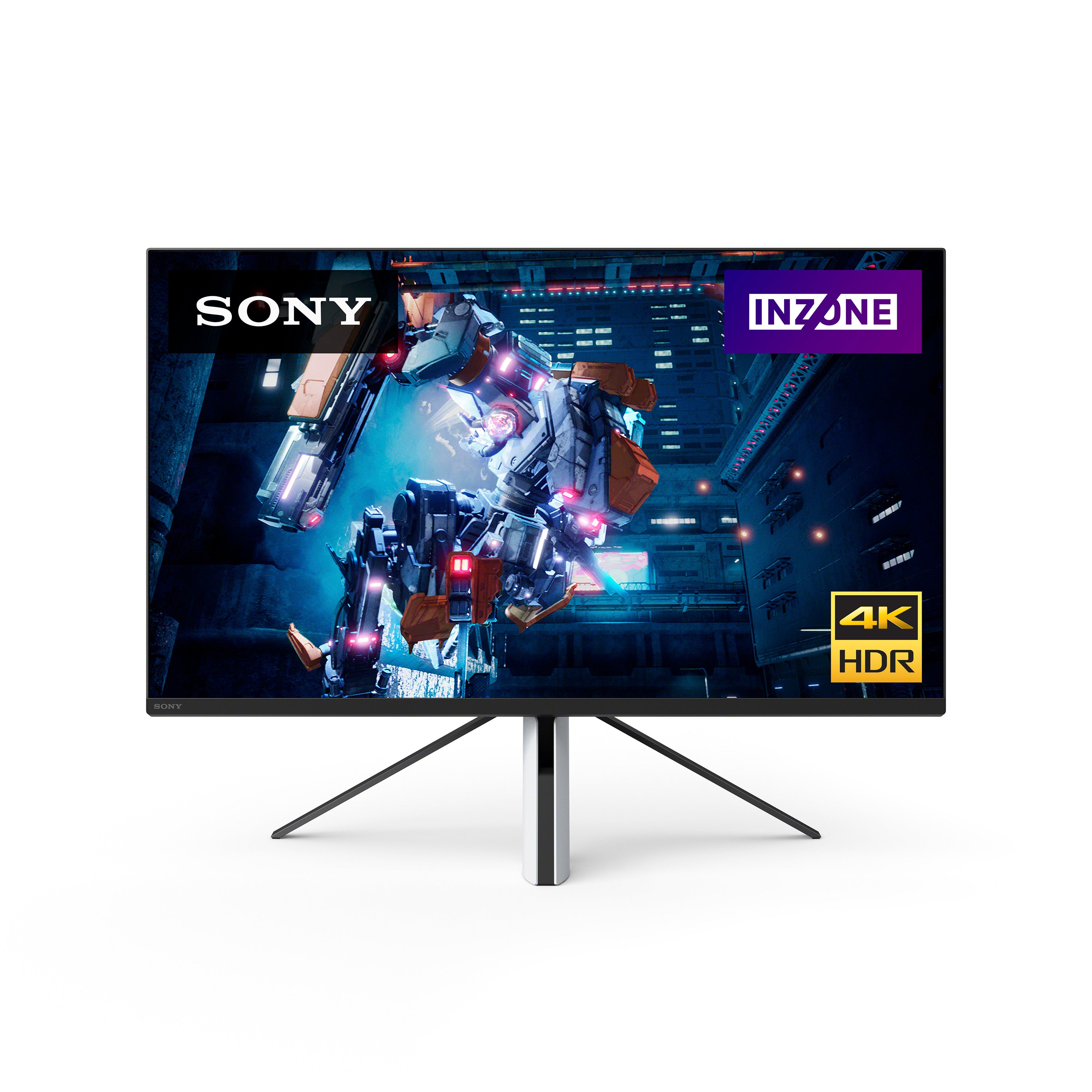 27" INZONE M9 4K HDR 144Hz Gaming Monitor | SDM-U27M90
Nothing stays hidden with Full Array Local Dimming contrast
With Full Array Local Dimming, light goes exactly where it's needed so you see more depth in shadow and highlights. Spot rivals lurking in the dark and uncover objects in brightness with more clarity. Enhanced contrast across the screen opens up your view of the game like never before.
Accept nothing less than razor-sharp 4K detail
4K gaming monitors have four times more pixels than Full HD monitors. Whether you like shooting, racing or role play, you'll enjoy flawless images with crystal-clear details and greater pixel density.
Aim accurately, shoot faster with 144Hz refresh rate
Sharpen your senses and respond faster. A refresh rate of up to 144Hz gives you that split-second advantage that makes all the difference in tracking opponents precisely.
Eliminate screen tearing with NVIDIA® G-SYNC® and VRR
By adjusting the display refresh rate dynamically to match the variable frame rates of gaming devices, the INZONE™ M9 monitor with NVIDIA® G-SYNC® and HDMI 2.1 Variable Refresh Rate (VRR) compatibility virtually eliminates screen tearing, stuttering and delay for smoother, more fluid gameplay.
DisplayHDR™ 600 certified, true visual immersion
With DisplayHDR™ 600, scenes are reproduced in vivid color with rich accurate contrast and high peak brightness of 600 nits. Now you can see spectacular highlights as the game creators intended.
Vibrant and realistic colors with over 95% DCI-P3 coverage
With over 95% coverage of the DCI-P3 spectrum, the INZONE™ M9 4K HDR gaming monitor brings out an extended range of over a billion rich, vibrant colors. More shades and hues create breathtaking scenes for immersive gaming.
Rapid action with 1ms GtG response time
Perform at a whole new level on an IPS display with ultra-fast 1ms GtG response speed. Less ghosting and blur allows you to see what's happening with absolute clarity so you can make lightning-fast decisions and react immediately.
Perfect for PlayStation® 5
Pair the INZONE™ M9 with your PS5™ console to get a fantastic gaming experience and features made specifically for PS5™ consoles. With Auto HDR Tone Mapping, your INZONE gaming monitor automatically recognizes your PS5™ console and optimizes HDR settings during initial setup of the console. Auto Genre Picture Mode can detect when you're playing a game or watching movies on your PS5™ console and automatically switch to the best picture quality mode.