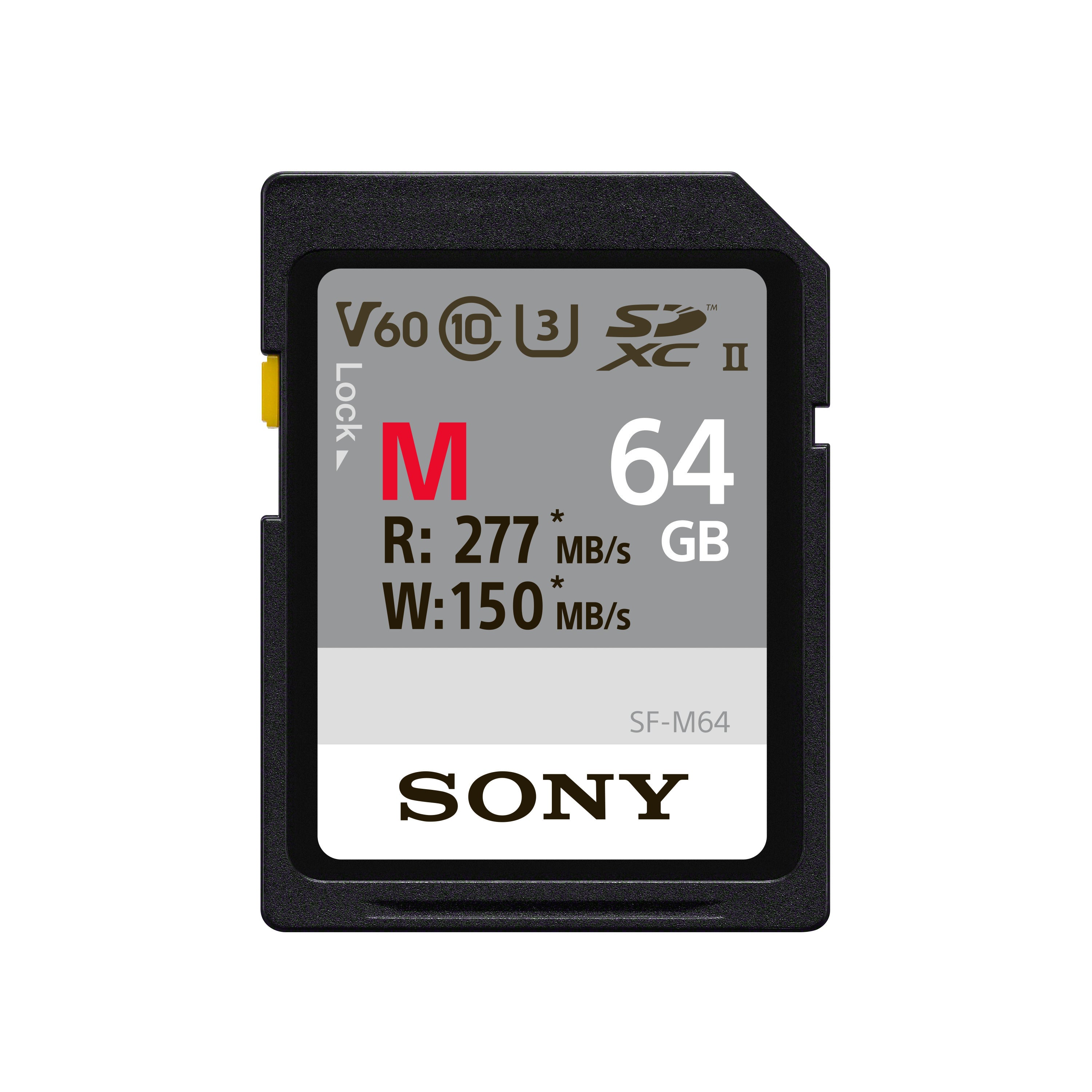 SF-M Series UHS-II SD Memory Card
Fast write speeds
Take burst-shooting and high-resolution video recording to the next level with ultra-fast write speeds up to 150 MB/s — fast enough for even the highest performance camera with a UHS-II interface.
Faster Transfer to PC
With up to 277 MB/s read speed, you can transfer large files such as 4K video or a bunch of high-resolution images to a PC in seconds. Less time waiting, more time doing.
V60 for capturing high-resolution video
Support for the latest V60 video speed class makes this card perfect for high-resolution video recording. V60 is the highest grade of video speed class which guarantees a minimum write speed of 90 MB/s.
Reliable in all conditions
IP57-rated, highly durable and withstands the elements with UV guard, dust, and waterproofing.
SD Scan Utility 
It would be a disaster if your camera suddenly stopped storing images. Over time, all SD memory wears out and the card stops recording data reliably. Sony's SD Scan Utility regularly and automatically scans your SD memory card and lets you know when it's about time to replace it with a fresh card. Disaster avoided. Available for PC and Mac.