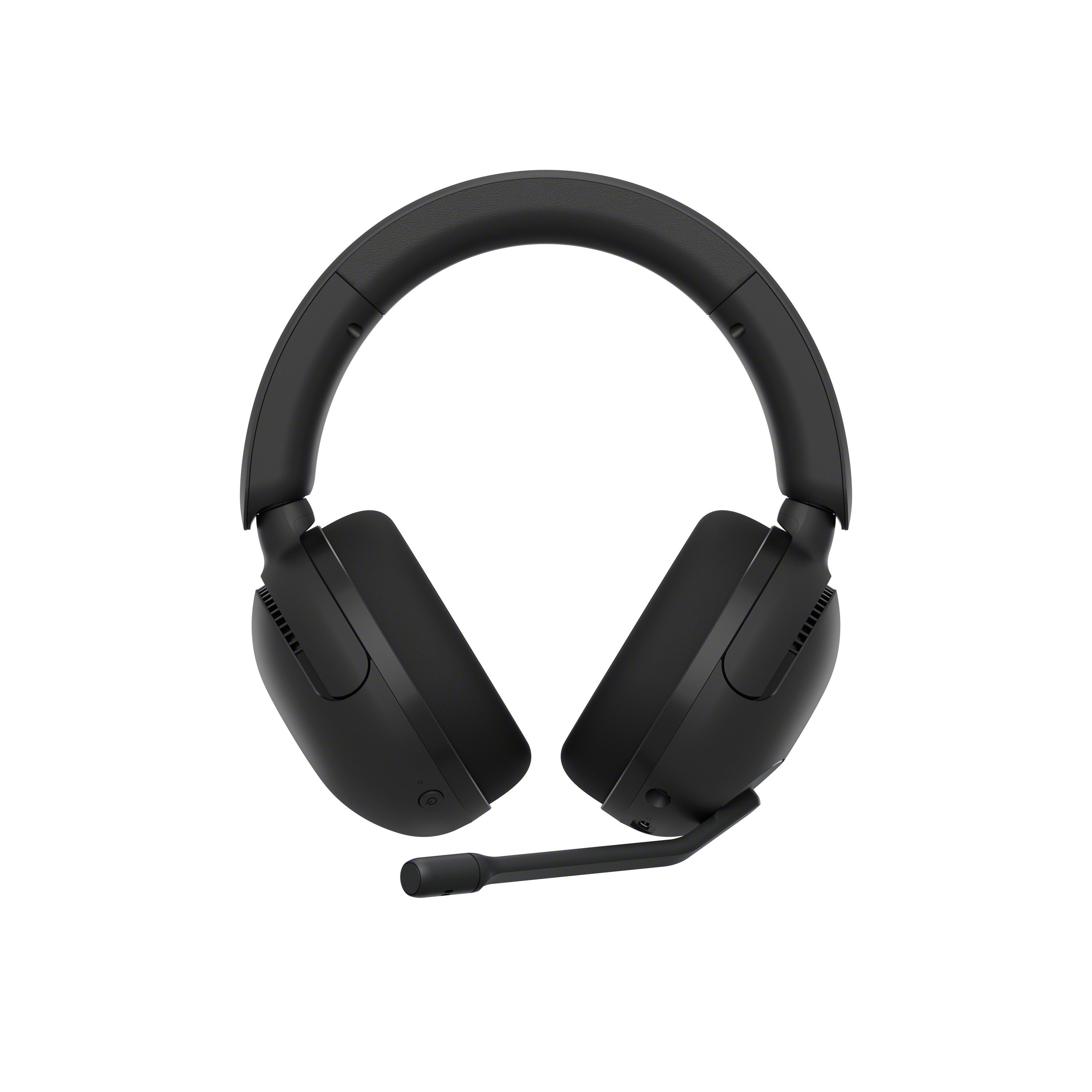 INZONE H5 Wireless Gaming Headset
Let sound give you the edge
Experience 360 Spatial Sound for Gaming, pinpointing your opponent's every move so you can react first, and win more. For audio tailored to you, fine-tune it directly in the INZONE Hub.

Lightweight, comfortable, durable.
With its sleek nylon earpads, gentle side pressure, and plush headband cushion, the INZONE H5, weighing approximately 260g, promises unparalleled comfort for those extended gaming sessions.
AI Technology that isolates your voice.
With its bidirectional boom microphone and advance AI-based noise reduction, you can strategize with your teammates in real-time, free from interruptions.
Up to 28 hours of battery life and lower latency
A low-latency 2.4 GHz wireless connection with USB dongle lets you play freely without cables for up to 28 hours,3 though you'll always have the option of a wired connection when you want it.

360 Spatial Sound for Gaming
In games that are won and lost in seconds, whoever reacts first often wins. 360 Spatial Sound for Gaming pinpoints opponent's footsteps, giving you unmatched situational awareness.
Sound field tailored to you
Sound is experienced differently depending on unique ear canal shape. Use the 360 Spatial Sound Personalizer smartphone app and get sound mapped to your ear shape and modified for the INZONE H5's audio output, for an even more detailed experience.