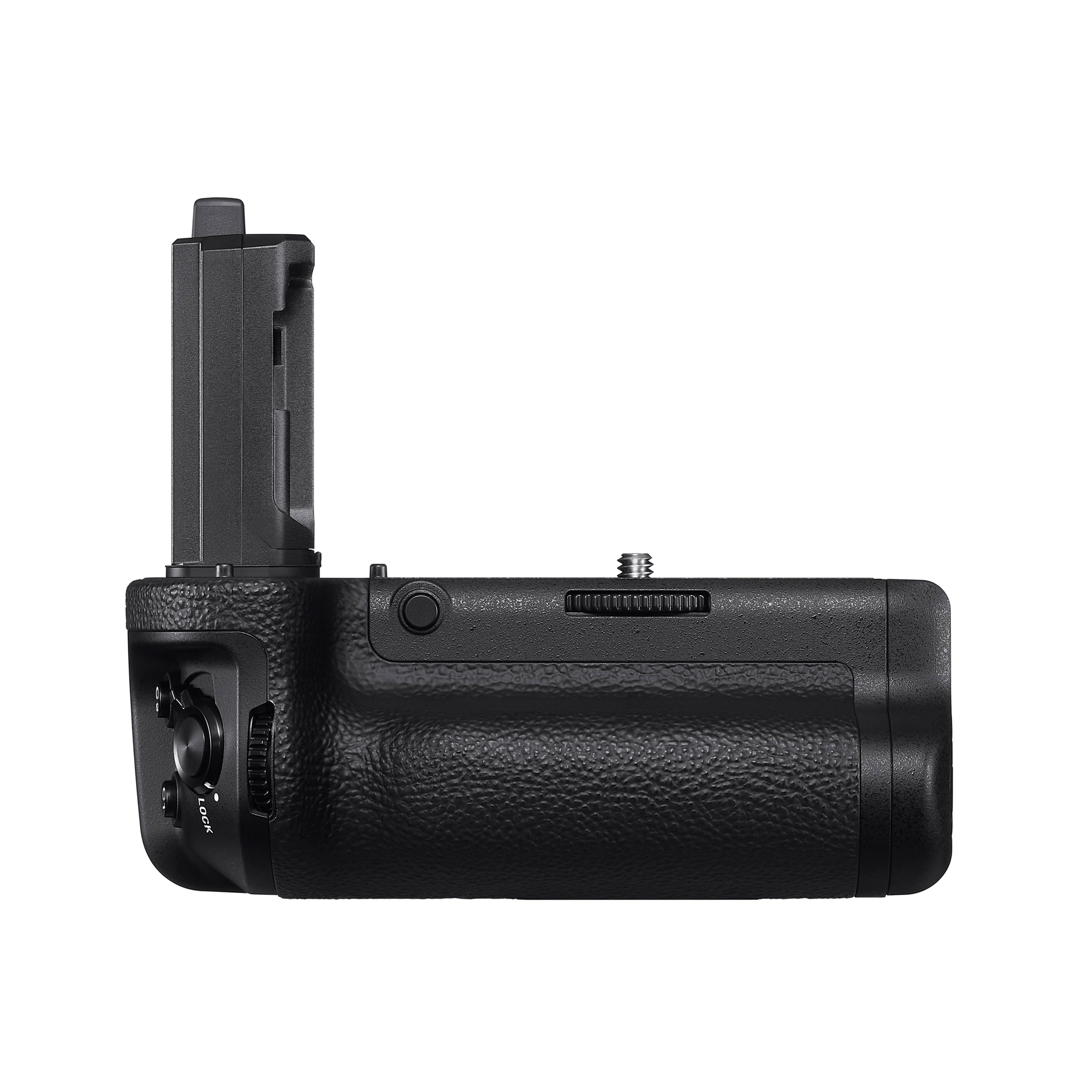 VG-C5 Vertical Grip for ILCE-9M3 / a9 III
The same grip hold and control layout as the α9 III for vertical orientation
The VG-C5 Vertical Grip has been designed to provide the same secure hold and control access as the camera's own horizontal grip, delivering outstanding comfort and operability for long shooting sessions. The grip and shutter button feature the same ergonomic design as the camera body. Control access is similar too, with an independent front custom button (C5), a front dial, and rear L and R dials with a lock function on the R dial. Operation is the same when shooting in horizontal and vertical orientations.
Efficient utilization of two batteries for extended shooting
The VG-C5 Vertical Grip can house two NP-FZ100 batteries, and circuitry refinements support parallel power supply to provide longer operating duration than the VG-C4EM Vertical Grip. The time remaining for both batteries is simultaneously shown on the camera display so the user can continue shooting with confidence.
Versatile and accessible controls and useful features
The VG-C5 Vertical Grip provides an easy-access sliding battery tray, tripod mount socket, camera strap attachment points, AF ON / AEL / C1 / C2 / C5 buttons, Multi Selector, and Rear dial R lock, and supports power and charging via the camera's USB Type-C® connector.
Robust and durable internal construction
With lightweight, high-rigidity magnesium alloy for its internal frame, the VG-C5 offers outstanding durability. It's built to withstand challenging professional environments while remaining compact and lightweight.
Part of a durable, reliable system
With the same dust and moisture resistant design as the camera body itself, the VG-C5 Vertical Grip functions as part of a dependable system that will keep working reliably even in challenging conditions.