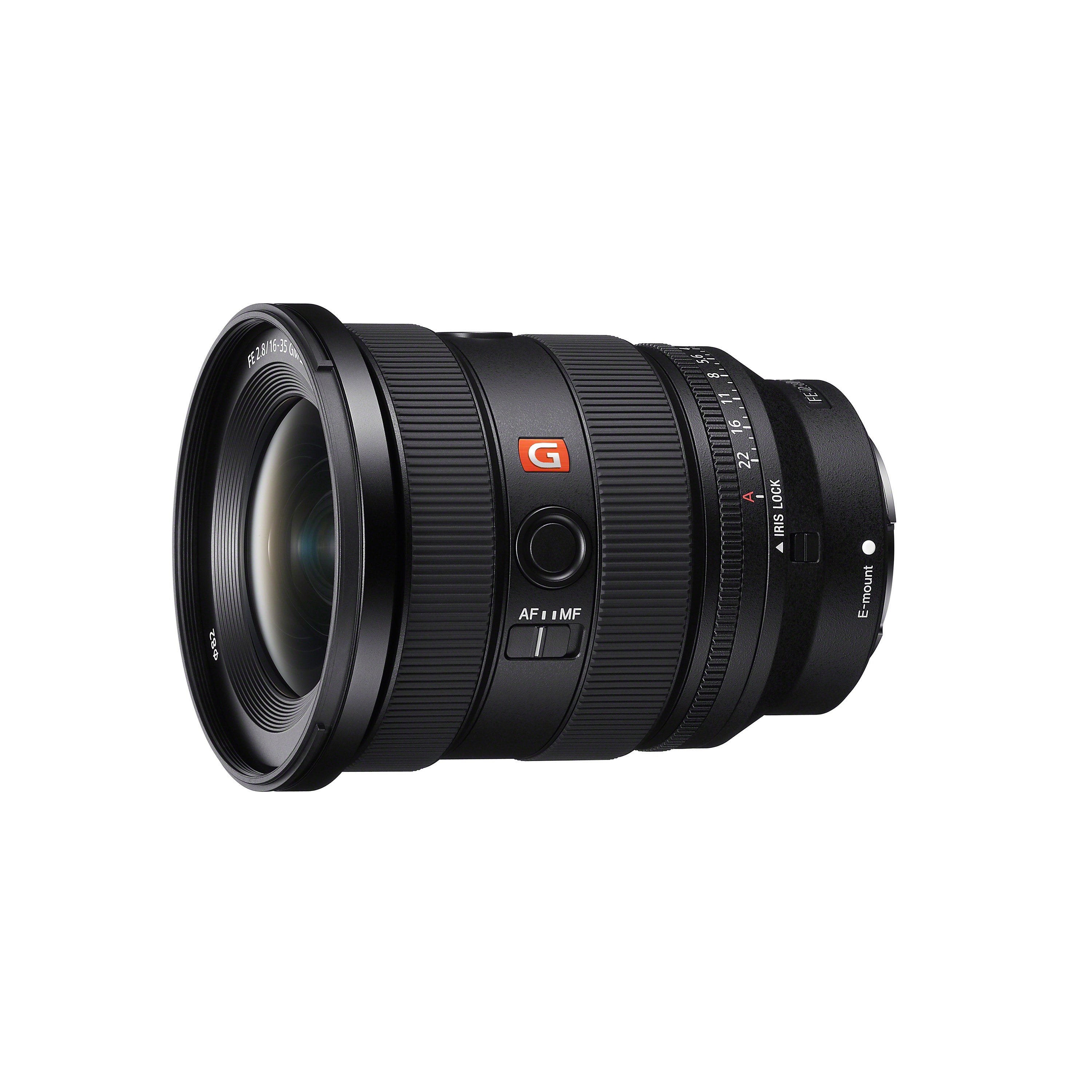 FE 16-35mm F2.8 GM II Full-frame Standard Zoom G Master lens
Pre-Order Available: August 30, 2023 @ 10AM ET
Estimated Shipping: September 28, 2023
The world's smallest, lightest full-frame F2.8 wide-angle zoom
Even though it is the smallest and lightest full-frame F2.8 16-35 mm zoom in the world1, the FE 16-35mm F2.8 GM II delivers extraordinary image quality thanks to XA elements and Super ED glass (extra-low dispersion) in an advanced optical design. Lightweight high-thrust XD Linear Motors further contribute to a low overall weight of just 19.3 oz. (547 g) – about 20% lighter than FE 16-35mm F2.8 GM. Overall length is a just 4.5 in. (111.5 mm).
Breathtaking G MasterTM image quality right out to the edges of the frame
High spatial resolution results in detailed rendering of dynamic wide-angle scenes right out to the image edges throughout the 16-35 mm zoom range, even with the aperture wide open. Five aspherical elements include three XA (extreme aspherical) elements, and aberration is controlled for a superb blend of high resolution and gorgeous bokeh.
Extraordinary resolution and bokeh throughout the zoom range
Smooth, beautiful bokeh that can add depth to this remarkable lens's outstanding resolution is made possible by a large F2.8 maximum aperture, innovative optical design, and an advanced 11-blade aperture unit. Gorgeous circular bokeh can add extra appeal and expressive impact to a wide range of images.
Autofocus that is smooth, precise, quiet, and lightning fast
The FE 16-35mm F2.8 GM II uses a floating focus mechanism that includes four original XD Linear Motors and precise lens control for up to approx. 2x2 faster AF speed. Continuous shooting at up to 30 fps is possible with Sony's α1 camera. It reliably acquires focus and smoothly tracks subjects, easily achieving the critical focus required for slow motion and 4K/8K movies.
Revealing close-up performance at all focal lengths
The FE 16-35mm F2.8 GM II offers outstanding close-up performance with a minimum focusing distance of just 8.7" (0.22 m) throughout the zoom range and a maximum magnification of 0.32x. This makes it possible to get close for dynamic perspectives while deep bokeh adds extra expressive capability.
Refined movie imagery with minimized focus breathing, focus and axial shift
The latest lens technology reduces focus breathing, focus shift, and axis shift when zooming. Image movement and angle of view variations are minimized for smooth movie imagery without distractions. XD (extreme dynamic) Linear Motors and an advanced aperture unit also reduce noise and vibration that can interfere with movie recording.