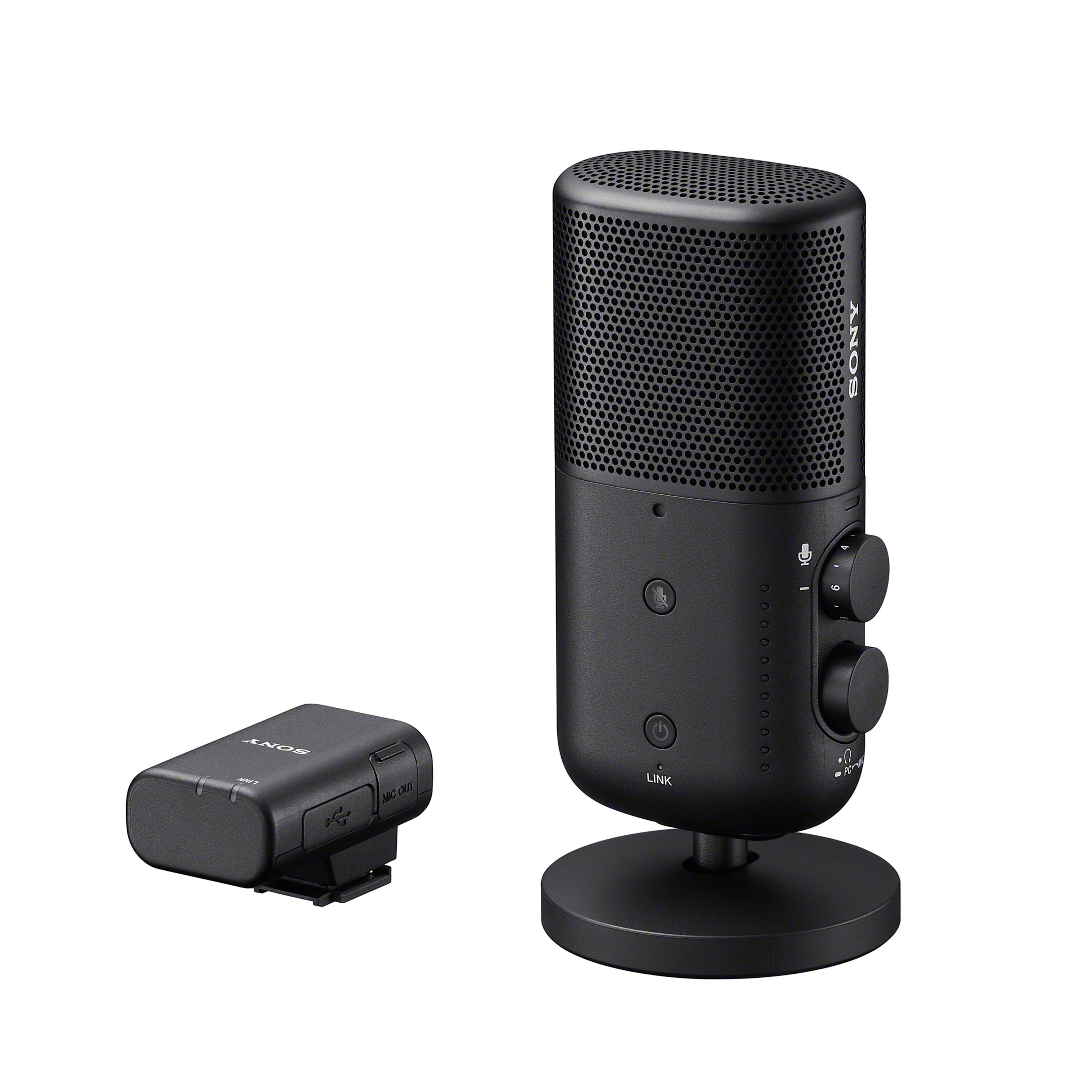 ECM-S1 Wireless Streaming Microphone
High-quality microphone capsules for clear voice recording
Despite its compactness and light weight, the ECM-S1 is equipped with three large-diameter (14 mm) microphone capsules that provide clear, high-quality sound recording with a flat frequency response, particularly in the low-mid-range voice band, while suppressing noise. Great sound quality makes a huge contribution to the overall impression made on viewers by well-produced video.
Low intrinsic noise levels deliver clear sound
The low intrinsic noise and wide dynamic range of the microphone allow clear capture of even low-level sound. Designed for streaming, the microphone is tuned particularly to capture the rich textures of the human voice near the mouth clearly and naturally.
Directivity selectable to suit the scene
Three directional sound capture modes are provided: Uni-directional, Omni-directional, and Stereo. A switch on the side of the microphone allows the user to select the appropriate directivity for the current scene or usage situation.
Noise-suppressing filter functions
A digital noise cut filter removes persistent background noise, and a low cut filter on the microphone side reduces unwanted low-frequency sound from wind, air conditioning, and vibration. Less noise reduction is needed post-production, improving workflow efficiency.
Pop guard to suppress popping noise
A pop guard is included to prevent the annoying popping sounds that can occur due to vocal plosives when the microphone is placed close to the speaker's mouth, allowing vocals, narration, and other audio to be recorded under optimal conditions.