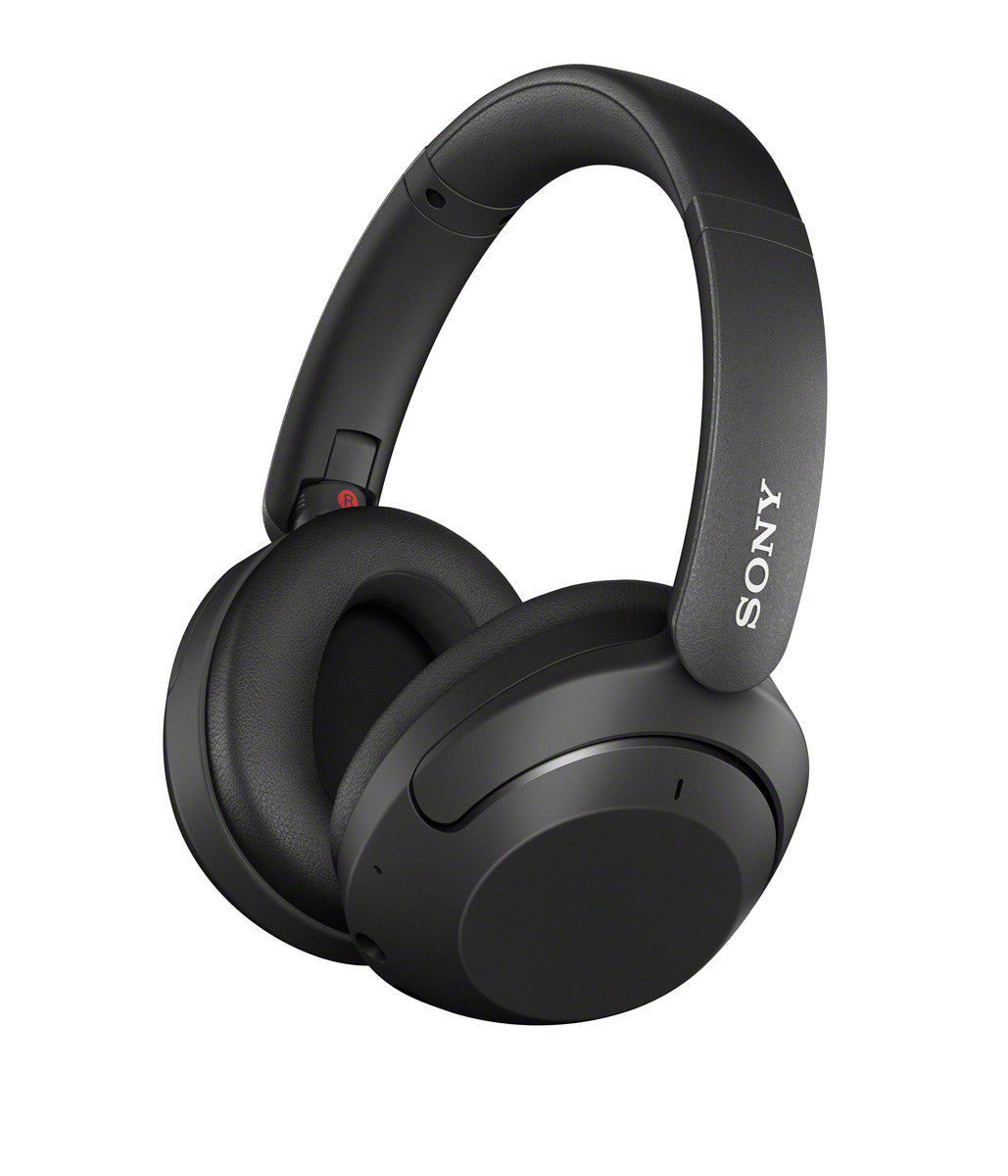 WH-XB910N Wireless Headphones
Dual Noise Cancelling for intense music
With feedforward and feedback mics on each side, WH-XB910N takes digital noise cancelling to the next level. Now you can truly shut out the world around you and enjoy your own party for one with just your music for company.
EXTRA BASS™ for impressively deep, punchy sound
The WH-XB910N noise cancelling headphones enhance all your low-end frequencies for exceptional bass. A dedicated bass duct on the headphone housing and increased airtightness between the driver units and eardrums help to create precise, punchy rhythms that lift every track. Yet these wireless headphones also maintain vocal clarity for a wonderfully rich, well-rounded listening experience.
Give your favourite music a boost
When an original music source is compressed, it loses the high-frequency elements that add detail and richness to a track. Our Digital Sound Enhancement Engine (DSEE) faithfully restores these to produce high-quality sound that's closer to the original recording.
Listen all day, charge in minutes
With up to 30 hours of battery life, you'll have enough power for multi-day road trips and long festival weekends.1 And if you need to top up in a hurry, a 10-minute quick charge gives you up to 4.5 hours of extra play time with the optional AC adapter.
Easier, clearer hands-free calling
Conversation flows freely with easy hands-free calling, now clearer than ever with a high-quality built-in microphone. You won't even have to take your phone out of your pocket.
Switch effortlessly between devices
For total convenience, WH-XB910N headphones can be paired with two Bluetooth® devices at the same time.2 So when a call comes in, your headphones know which device is ringing and connect to the right one automatically. You'll also be able to quickly and smoothly switch your headphones to either of the two devices at the touch of a button.
Control at your fingertips
Change track, adjust volume, and take or make calls by tapping or swiping the touch panel on the side of your headphones. Need to quickly hear voices or sounds around you? Just place your hand over the housing to instantly turn your music volume down and let ambient sound in.