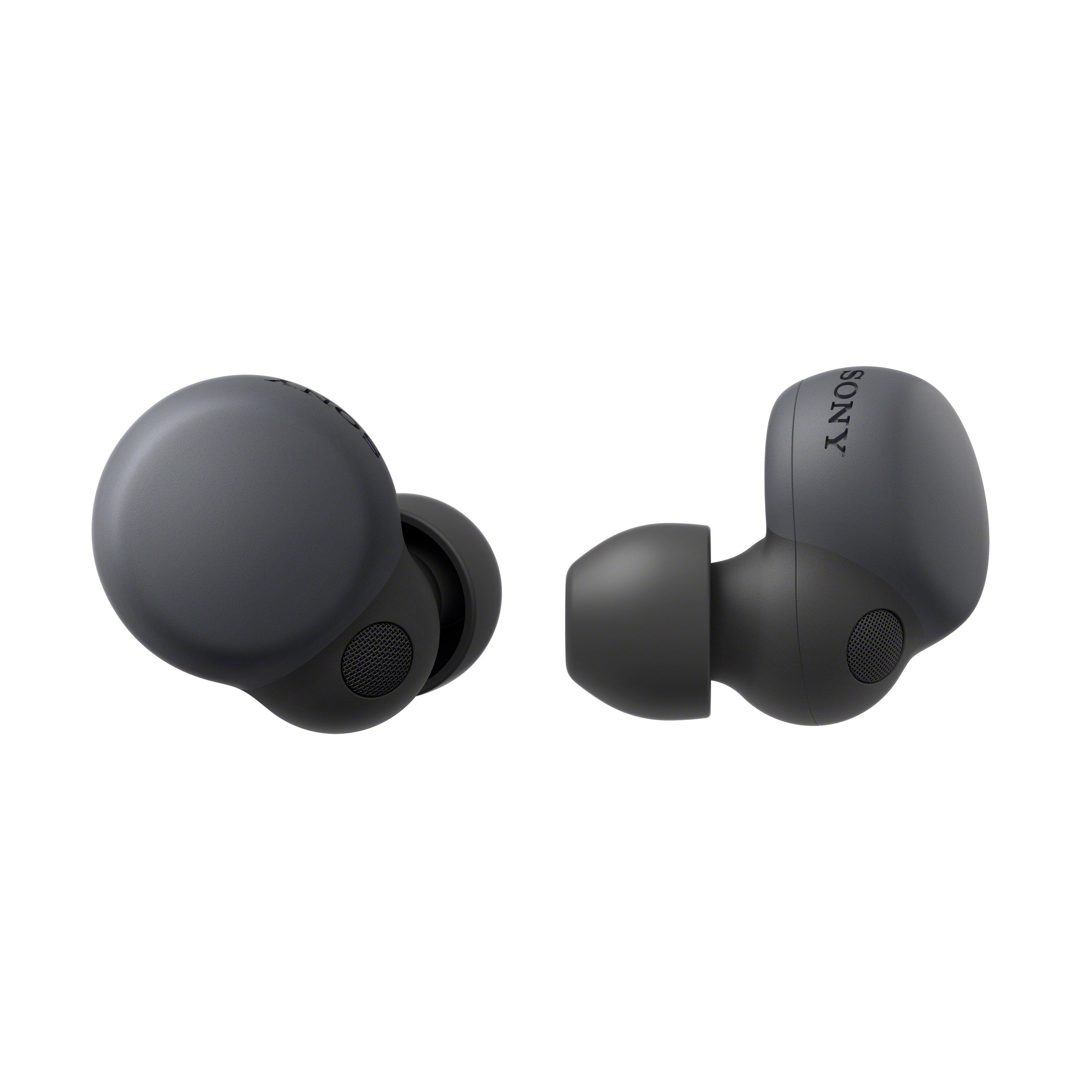 LinkBuds S Truly Wireless Noise Cancelling Earbuds
Never Off
With LinkBuds S, you're always connected. Wear them comfortably around the clock, staying in touch with people and places without having to pause your playlist.
Impressive Noise Cancelling
When you are ready to tune out the noise, LinkBuds S offer noise cancelling to help you focus on your favourite playlist or podcast.
All your worlds, connected and optimized
Link your worlds as LinkBuds S switch seamlessly between superlative noise cancelling and natural ambient sound. Sony's best transparent ambient sound in truly wireless headphones enable you to interact with your world. Smart features and settings learn from your behaviour and automatically adjust sound settings to provide the right sound for the moment.
Hear more of what's around you
These earbuds give you the best of both worlds - natural ambient sound when you want to interact with your world, so you can have a conversation or be aware of your surroundings.
Small and light for all-day comfort
Approximately 4.8 grams in weight with a compact design, LinkBuds S are smaller and lighter than other noise cancelling earbuds. Silicone earbud tips provide a comfortable fit that stays in place.
Adaptive Sound Control automatically adjusts to whatever you do
Adaptive Sound Control is a smart function that senses where you are and what you're doing, then adjusts ambient sound settings for the ideal listening experience. Over time, it learns your behaviour and recognizes locations that you frequently visit, such as your workplace or a favourite café, and adapts to the situation.
Smart features that seamlessly integrate music into your routine
With Auto Play, LinkBuds S can automatically play music as soon as you put the headphones on or finish a call. Settings can also trigger music to match your behaviour, such as a mood-changing walk or a post-meeting focus track.
Clear calls and immersive sound
Easily connect with the people you know and the content you love. Experience Sony's best call quality in truly wireless and listen to high-quality music – even in windy or noisy environments. AI based noise reduction algorithm isolates your voice and keeps conversations crisp.